When was the last time the truth
made you laugh until you hurt?
Enjoy Ken Davis – In Person – at Your Next Major Event!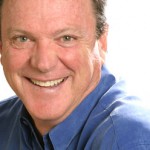 Ken Davis is one of the country's most sought after motivational and inspirational speakers. His mixture of side-splitting humor and inspiration delights and enriches audiences of all ages.
Ken's motivational presentations on Peak Performance are in demand by major corporations and businesses across the United States. Recent presentations at the Kellogg Corporation, Time Warner, and Pentax were met with great enthusiasm.
The Dallas Morning News calls Ken, "One of the funniest comedians to come down the pike." His one-hour comedy concerts, Twisted Mind and I'm Not Okay! are guaranteed to make you laugh until your sides ache. Plus you'll take home truth that can change your life."
Whether you are looking for an inspirational challenge for your church community or punch for your corporate convention, Ken Davis will deliver, with humor and power, a presentation custom designed for you.