When was the last time the truth made you laugh until you hurt?
Enjoy Ken Davis – In Person – at Your Next Major Event!
"Ken's words took us on an emotional roller coaster.  At the end of the night, our organization was overwhelmed by the outpouring of love and support from those in attendance.Our high expectations were surpassed because of the great work of Ken and his team!"
- Chad Tuttle, CEO Sunset Retirement Communities & Services
WHAT YOU CAN EXPECT
The number one focus of my team is to coordinate the best possible event for YOU. Our team was handpicked based on their desire for excellence. Our hope is not only to fulfill your request, but to exceed your expectations and to create an unforgettable experience for you and your community.
A LITTLE BIT ABOUT ME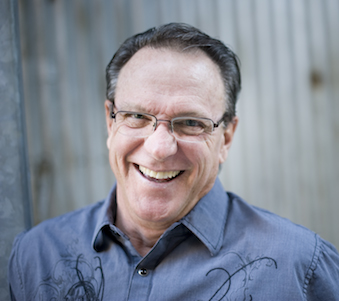 Ken Davis is one of the country's most sought after motivational and inspirational speakers. His mixture of side-splitting humor and his powerful insights on living fully alive have inspired audiences around the world.
Okay! I confess that I actually wrote the above sentence.  However, I could not bear to begin the sentence with, "I am one of the most sought after speaker in the universe etc"   But I can't pretend someone else is writing this, so here goes.
I am an award winning author of 12 books. The film "Fully Alive" based on my latest book by the same name was shown in theaters across the U.S. and is now enjoying a popular run on Netflix.  I have kept a full calendar speaking to a diverse group of corporate and faith based audiences around the world.
I am president of Ken Davis Productions and Lighten Up ministries which produce inspirational, and motivational live shows, DVDs, books, seminars and conferences designed to make a positive difference in the quality of people's lives.
I was born in beautiful Northern Minnesota and lived there until my blood began to freeze.  I now live in Franklin TN with my wife Diane.
I am in love with one wife, Diane, five grandchildren, and two daughters.  Because I love those people  so much I have decided to let my two sons in law live. I am an intensely competitive athlete with no athletic ability to back it up.  I regularly compete in triathlons, play racquetball, try to work out an hour a day and occasionally sleep in.  I excel at competitive sleeping.
The Dallas Morning News said of me, "One of the funniest comedians to come down the pike." but that was 30 years ago.  I've gotten much better since then.
Boastful resume and attempts at humorous self deprecation aside, I can promise you this.  Whether you bring my live show to your community, decide to spice up your next corporate convention, or invite me to speak to your church community, I will custom design an unforgettable experience that will leave you laughing, thinking and ready to live more fully alive.
I love seeing auditoriums of people laugh until they require medical attention,  I love to awaken in my audience the courage to raise above circumstances and the passion to live Fully Alive!  Something tells me that the same desire burns in you as well.
So what are you waiting for?  I can't wait to meet you.  Click the button below,  book a date and arrange for an ambulance to be at the show.
WHAT OTHERS ARE SAYING
Last evening we used your DVD Under the Influence for our Winter Women's event at church...The ladies had a great time...They would not leave until we showed every bonus feature!!! Thank you for using an obvious God-given talent to mix laughter and Biblical truth, thank you for your generous spirit, thank you for helping us cast the vision for having you come in person to our church!" - Cindy Hinman Anderson
I was drowning...your words were exactly what I needed. [Fully Alive] was the wakeup call that I needed to live again. From the bottom of my heart, thank you for your amazing ministry!" - Aaron Youker
In 2003 I lost my 20-year-old son in an automobile accident. From that point...I was involved in a a very destructive life style. I have [now] lost more then 60 pounds and have gone down 4 sizes in my clothes. During one of my workouts, I saw your movie "Fully Alive". I was both inspired and moved by your story and I purchased your book. My cholesterol has gone from 279 to 124. I work out six days weekly and focus on weight-training and cardio. I too am a believer in Christ and I am only now living "Fully Alive" because of my relationship with Christ."  - Mark S. Earl, Sr.
My father [recently] passed away. Two days later we were sitting around, and I thought we all needed a pick-up. So I popped in the DVD[, Is It Just Me]...We laughed so hard that it really felt irreverent considering what we had just been through. Then you finished the DVD about laughing when you are hurting and it made it okay to laugh. So thanks from us, for helping lift us for a moment. God knew what we needed." - Clarine Nordell
UPCOMING EVENTS
Click here to find out about Ken's upcoming events including when he will be in your area!
View Ken's Calendar
THE NEXT STEP
If you're ready to discuss partnering with Ken on your next event, please click the button below.  Someone from our team will be in touch with you right away.
Start the Conversation