Here's how it affected me: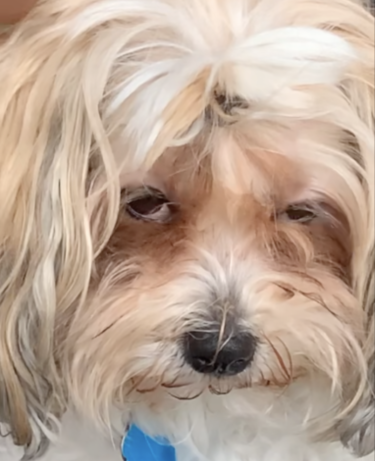 A few days ago, someone asked me, "How did covid affect you emotionally?" I didn't answer, so they shook me until I woke up, then asked me again. "How did covid affect you emotionally?" When I stopped crying, I answered to the best of my ability.
Of course, I'm being over-dramatic, but here's the truth. The virus itself had little effect on me. However, the isolation imposed on us had a significant impact on me.
When Covid first started, Nashville was exploding with new cases, so my wife, Diane, and I chose to quarantine at our lake home an hour and a half south of the big city. About a week into the quarantine, I looked out at the beautiful lake and whispered, "I think I could live here someday.? When I regained consciousness, Diane had sold the house and moved everything to the lake.
We didn't realize was that the isolation would continue for almost a year:
No church
No gatherings
No contact with our new neighbors
Little contact with our family
One may question the health benefit of physical distancing, but there is no doubt about the negative impact of social distancing.
Everything about my life is social. I spent 50 years of my life sharing laughter, faith, and life with audiences worldwide. I find great joy interacting with people, sharing ideas, debating with old friends, and arguing with new ones. It all ended suddenly and lasted for almost a year.
Few people in our community were interested in mingling with these unusual new neighbors. For months I was separated from the children and grandchildren I loved. Because of our age and my medical condition, we were considered high risk. The little ones avoided us to protect us. Emotionally it was tearing me apart.
I finally decided that I would rather die knowing that I had held my loved ones in my arms than be separated from them for months and then die in a car accident anyway. I watched as the elderly were sequestered in senior care facilities, unable to connect with their families. I cried watching grandchildren separated from their grandparents, pressing tiny hands against cold hard glass instead of feeling the touch of love.
The bottom line is this:
We were not created to live in isolation.
Zoom is a connection, not a relationship.
Six feet does not replace a kiss, a hug, or a handshake.
Jesus chose to leave the safety and glory of heaven to come and have an intimate relationship with us, knowing he would die. All so that we could have a relationship with him.
So, in conclusion: Did I struggle emotionally. "Yes!" But here's the good news. I am healing because now I am meeting neighbors, holding the people I love in my arms, and once again hearing the laughter of my fans and friends. I am happy to vaccinate, vacate, validate or do anything else to protect my friends. But six feet is too far for me. I will honor the wishes of my friends to keep my distance, but I warn them that when this is over, I'm going to jump their bones.
Thank you for your friendship and love. IT IS A LIFE-SAVER! If I see you on the street, greet me with a holy kiss if you want. I am vaccinated, boosted, roasted, and toasted. Your love cannot hurt me, but it continues to help my healing.
Check March 27-29 on your calendar. Our"SCORRE™ Speaker training academy" is back. If you have something to sell, a message that people must hear, and a desire to impact lives, don't miss this opportunity to become the best speaker you can be. Check out the details HERE!