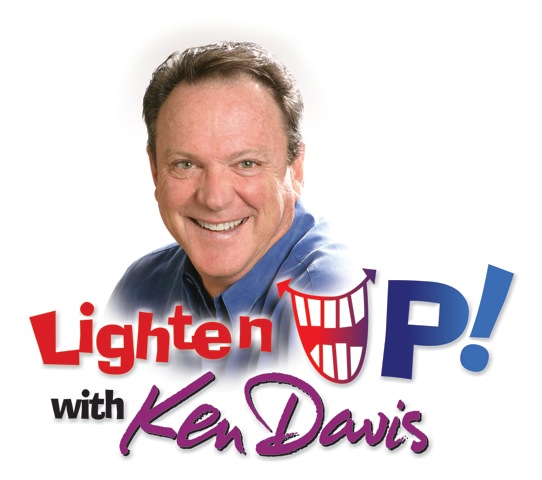 Lighten Up Ministries!
Broadcasters… Lighten UP! is a 2 minute daily feature designed to brighten your day and encourage your faith. With humor and insight, Ken Davis will challenge you to grow in your relationship to God, your family, and those around you.
For more information on airing these programs
Contact: Bev Singleton at 719 598-1733 or by email
Television
Ken's on TV! Have you seen Ken on Bananas?
Winner of 2006 Gold Crown Award for Best Comedy

This episode of the hit TV show "Bananas" features Ken Davis going totally "bananas!" Watching Ken perform is as enjoyable as eating cake batter right out of the mixing bowl. His off-center views of everyday life make you think once…and laugh twice! You'll find breathing a difficult task while laughing along with Ken Davis! Bananas is more than just stand-up – it's hilarious interviews, as well as some comical unscripted moments caught on tape. Best of all, it's good clean fun for the entire family. Note: this program contains a brand new performance of classic Ken Davis comedy released previously.
Bananas is the clean and hilarious comedy TV show produced by Guardian Studios. Each hour-long Bananas TV Show features a different nationally recognized comedian, including a wide variety of performers, who are all dedicated to the art of clean comedy. The backbone of a Bananas comedy show is great standup comedy, but the show also contains not-so-serious interviews that get inside the mind of the comic as well as unscripted "on-the-street" moments that mirror the comedian's act. Best of all, Bananas is fun for the whole family to watch together. Each Bananas show is taped before a live audience and is hosted by L.A. comic, Thor Ramsey. Bananas recently received a Midwest Regional Emmy for Outstanding Entertainment Program.