Michael Hyatt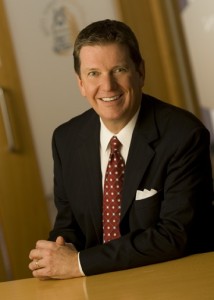 Michael Hyatt is the Chairman of Thomas Nelson, the largest Christian publishing company in the world and the seventh largest trade book publishing company in the U.S. The company is privately held.
Hyatt began his publishing career at Word Publishing while a student at Baylor University. He worked at Word for six years. In addition to serving as Vice President of Marketing at Thomas Nelson in the mid-80s, Hyatt started his own publishing company, Wolgemuth & Hyatt, with partner Robert Wolgemuth in 1986. Word acquired Wolgemuth & Hyatt in 1992.
A successful literary agent from 1992 until early 1998, Hyatt has written four books, one of which landed on the New York Times bestseller list where it stayed for seven months.
Hyatt joined Thomas Nelson for a second time in 1998. Since that time he has worked in a variety of roles in both divisional and corporate management. He was promoted to President in February 2004 and CEO in August 2005. He also serves as Chairman of the Evangelical Christian Publishers Association (ECPA).
Hyatt has been married to his wife, Gail, for thirty years. They have five daughters, two son-in-laws, and four grand children and live outside of Nashville, Tennessee.

In Mike's free time, he enjoys writing, running, golfing, fishing and photography. He is a member of St. Ignatius Orthodox Church in Franklin, Tennessee, where he has served as a deacon for over 20 years. For more information on Michael, including his musings on personal productivity, life balance, book publishing, and inspirational leadership, visit his blog at www.michaelhyatt.com.
---
Tim Kimmel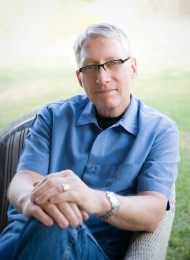 Dr. Tim Kimmel is one of America's top advocates speaking for the family today. He is the Executive Director of Family Matters® whose goal is to equip families for every age and stage of life. Tim and Family Matters conduct the Raising Truly Great Kids conference across the country on the unique pressures that confront members of today's families. Over the past few years, Tim has spoken to millions of people throughout the country. He has spoken for Promise Keepers, Focus on the Family's Life on the Edge Tour, and he and his wife, Darcy, are speakers for FamilyLife Ministry's Weekend To Remember conferences.
In addition to speaking, he has authored several books including: Raising Kids For True Greatness, Grace-Based Parenting, Why Christian Kids Rebel, Basic Training for a Few Good Men, Homegrown Heroes, Little House on the Freeway (featured in the Billy Graham crusades), The High Cost of High Control, Raising Kids Who Turn Out Right, and Surviving Life in the Fast Lane. All together, there are more than 800,000 copies of Dr. Kimmel's books in print. He has also developed four video series': Grandparenthood, The Hurried Family, Raising Kids Who Turn Out Right, Basic Training For A Few Good Men, and Grace Based Parenting.
Tim hosted his own nationally syndicated radio show, Tim Kimmel Live! that tackled cutting edge topics. He approached these topics from a family perspective, ran them through a biblical grid and then asked, "So what?" to discover how our lives are impacted. Tim interviewed the leaders of academia, politics, entertainment and public policy. Some of Tim's guests have included Steve Forbes, Chuck Colson, James Dobson and Dennis Rainey. Tim's audience was coast-to-coast, two hours a day, five days a week for five years.
Along with speaking, writing and hosting a radio show, Tim has also been a featured guest on radio and television programs such as Dr. James Dobson's "Focus on the Family", "The 700 Club", Moody Broadcasting's "Prime Time" and "Midday Connection", "FamilyLife Today", "The Art of Family Living", Fox News, and was the television voice for Promise Keepers "Stand in the Gap" sacred assembly of men, October 4, 1997.
One of six children, Tim learned early in life the importance of family unity. He was married to Darcy, his high school sweetheart in 1972. They honeymooned at Dallas Theological Seminary where Tim earned his Masters of Theology, then moved to Phoenix where he ultimately founded Family Matters® in 1982. Tim earned his Doctorate from Western Seminary in 1995 and is continually learning and applying his knowledge to help families. Tim and Darcy have four children (three married) and an increasing amount of grandchildren.