Change the life of a child…in Jesus' name!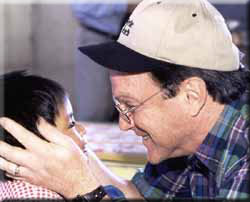 One of my very favorite ministries is Compassion International. They help connect people with some of the world's neediest children through a one-to-one Christian child sponsorship program. The results are amazing!
Today, Compassion helps more than 691,188 children in more than 20 countries. But more than 70,000 children are on Compassion's waiting list right now. I traveled recently to Ecuador to meet some of these children. I walked in their communities, I visited them in their homes, and I saw first hand the overwhelming challenges they face. The poorest children receive no education, suffer from constant hunger and poor health, and are sometimes the victims of abuse or neglect.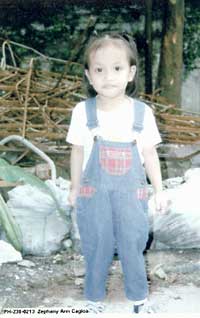 So here's what I want to say to you today-let God use you to make a difference in the life of one little child! For just $38 a month, Compassion will link you with one boy or girl on their waiting list. The child you help will know your name, write to you, and treasure the thought that you care. Your support provides educational help, improved health, supplemental food, and a host of other life-changing opportunities. Most important of all, your child will be connected with a caring, church-based program where he or she will be loved, valued, and taught about Jesus.
Please let me show you how you can sponsor a child. There are few things in life that will bless you and your family like getting involved with one child in need. Click below to receive a photo and info about a boy or girl. There's no obligation, so take the first step right now!
Request a photo and information about a child you can sponsor (no obligation).
Learn more about Compassion's Christian child sponsorship ministry.
Thank you for your interest in sponsoring a child!