This is a tribute to a talented man who showed incredible kindness to me and inspired me to speak boldly of my faith in Christ.  His name was Johnny Hart.  He was a nationally syndicated cartoonist, creator of the popular comic strip B.C. and co creator of WIZARD OF ID.  I had admired him for years.
Throughout his career Johnny found creative ways to share his personal faith and some of his controversial views through his cartoons.  Although his faith and his opinions attracted criticism he courageously submitted his work major newspapers and those who believed in him continued to publish it.  Imagine my surprise when he and his wife showed up at one of my shows. Please read to the end.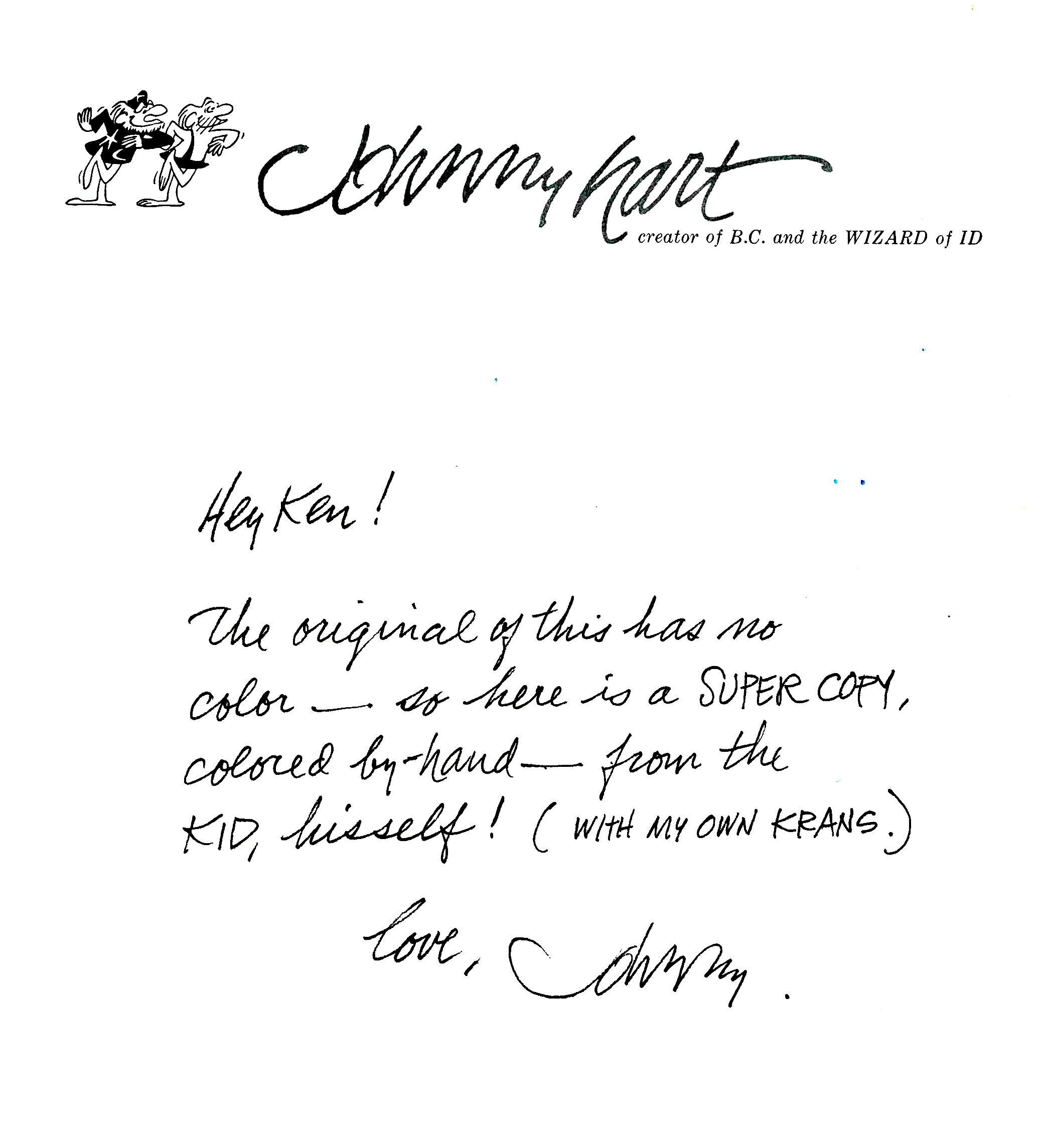 This gracious man and his wife Bobby took time after my show to introduce themselves and share their appreciation of my work.  Johnny had recently published a very inspirational B.C. strip.  I told him how much I admired his courage and his work.  I confess that I was thrilled that someone of his stature was an enthusiastic fan.
That year at Christmas I received a package in the mail.  It was a framed copy of the original drawing of the B.C. strip I had found so inspiring.  Included in the picture was an encouraging personal inscription.  On the back of the picture was a hand written note from Johnny.
I am sharing his gift with you – Johnny's work speaks for itself.   As we approach Easter I hope this inspires you as much as it inspires me.