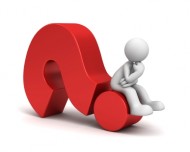 This post touches on a question we don't want to think about.  Yet life will certainly bring circumstances that force us to face it.  It is a question that troubled me for a year after my granddaughter got lost in the Colorado mountain wilderness.
In my book fully alive I interviewed people who had faced unthinkable loss, and had to struggle with this question.  Their stories were agonizingly honest, sad and powerfully inspiring.
The question:
If tragedy were to strike close to home,  you lost your family or a child,  could you still believe that God is a good God? Could you still encourage other people to trust him?   I am sure some of you have had to face this dilemma. Regardless of your answer, I would like to hear from you.