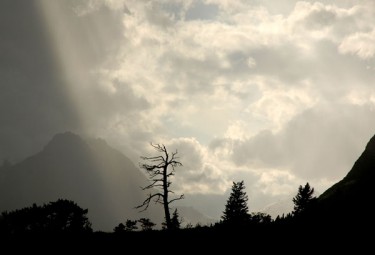 I debated whether to share this story, but I have no choice. I have run into so many people who are struggling and wonder if there is any hope.
This is exhibit "A" that there is hope!
In this post is the unbelievable entry I wrote in my journal over ten years ago and the story of how God's amazing grace brought me out of the valley of the shadow of death.
Reading this entry drove me to my knees thanking God for the full life I am living today. 
Friday

I am paralyzed. Going through the motions without life. A zombie. The glimmer of hope seems so small compared to the weight of my sin and pain. Am I Judas? Am I Peter? I don't know which one I will emulate in the end.   

I pray for joy. I pray for the cleansing of grace.  

I can't see tomorrow from here. Yet I must plan for it. I feel like I am trying to build a house with the almost certain knowledge it will be destroyed. It is difficult to find the strength to drive the smallest nail. It is impossible to carry a heavy load of lumber. Any moment of joy at seeing the house take shape is quickly torn to shreds by the vision of it's destruction. The blueprints are covered with blood. Not just the blood of (me) the builder but all those who labored with him. And those who saw the hope of shelter within the walls.  

My bones are weary. My strength is gone. I can do nothing to dispel the darkness that slowly envelops me. I will not curse God. It is myself that I curse. That I cannot feel his presence is my fault. I have built walls that are impenetrable. Not impenetrable by God but by me.

I long to see his face, to hear his voice. I long for his comfort. I am undone.

I have smelled the stench of death. It does not attract me. I am repelled by it. But wherever I turn the stench is there. My only prayer is for but a glimpse of his face. A ray of hope. Please God. Please.
Very few people knew of the depth of my struggle during that time. Those who did would later ask what I did to find my way out of such a pit.
The ONLY thing I did was lean toward God.
It was God that did something. I cried out to Him like a seaweed covered prophet in the belly of a fish. And as with Jonah, God heard my cry. I felt like I couldn't get to God but He got to me. He was my only hope. When I wrote that entry, no medication, or counseling had been able to stop the emotional spiral that kept me from sleeping or getting out of bed.
What a conundrum. What good is it to be trapped in bed if you can't sleep? During those horrible days the deceiver reminded me of every sin I had ever committed and hissed, "You will never amount to anything! You are worthless. Follow the path of Judas.  End it"
His deceptive lie was the exact opposite of the hope I live and write about today. His call was a call to death but God intervened.
In my anguish I begged, God where are you?
My sister flew across the country and sat by my side for days, held my hand and prayed. She reminded me of God's promises and pointed to things like a shaft of sunlight streaming through the skylight and a blooming flower as evidence of God's existence and love.
Her honest but unshakable faith and her love for me fanned the smoldering desire within me to live. I had asked God, where are you? He had never left. As proof He sent my sister. One of his angels.
I prayed Lord give me a sign!
I was introduced to a counselor who looked like a cross between Burl Ives and Santa Claus and had the heart of a saint. No Sigmund Freud frown on that face. This face radiated a passion to show people the grace of God and restore hope to their lives. He exposed chains of oppression and cans of shame I had dragged with me for years.  I must have looked like the back end of the car driven by a newly wed couple.
He gently coaxed me to loosen my grip on all the crap (yes! that is the right word) I had lugged around for years and encouraged me to run, to press on, to live. Would this gentle Giant be a sign?
My journals revealed sign after sign that identified God's guidance back to the land of the living.
One day I wrote:
"I can see colors again. The world is no longer shades of gray. Storm clouds threaten but they are gilded with Light, evidence that above them the Son still shines." 
On another day I wrote:
"I was drowning. My strength was gone. The harder I tried to make it to shore the harder the tide fought me. Today I felt my toe touch the sand. Praise God. A foot hold! I'm not out of the water yet but I am going to make it to shore." 
"Thank God for Chemistry!"
I still share that little prayer of thanks with men and women who have been discouraged by cruel people who criticize them for taking medication to aid their battle with depression.
Be encouraged.  This road to life is punctuated with potholes and setbacks.  And some of you walk through deep dark valleys that seem without hope. If you haven't been through a valley, chances are good you will find yourself there someday.
Jesus said, "In this world we will have trouble." Then he told us to be encouraged because he as overcome the world. If you have experienced the bumps and valleys of life it is evidence that you are alive.
There will be days when you can't see the sun. I still occasionally have those days. But, I challenge you to trust the One who loves you most. The one who walked through the deepest valley of all and lives to give you hope.
He rescued me.
"I will give you thanks, for you answered me; you have become my salvation." Psalm 118:21
That's my story and I'm sticking to it.
What's your story?[reminder]
——————————————————————
This post is adapted from a chapter in my book Fully Alive and inspired by the hundreds of letters and messages from people who have walked from darkness to light.
I also recommend Michele Cushatt's book Undone: A Story of Making Peace with an Unexpected Life
Photo taken by my talented cousin and friend, Jim Christensen.