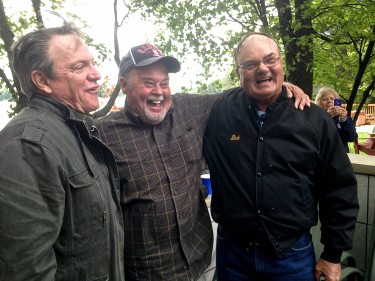 Last month I attended my 50 year class reunion.
Cotton High School. Class of 1946.
It was a highlight of my year. I came away with some valuable insights I wish I had learned long ago.
1. Time is not on our side.
Time doesn't take sides. Time can be an enemy or a friend. It's what we make it. It is a window of opportunity. We are each given an unknown allotment of time to be optimized or wasted and every second of every day the allotment diminishes. This shouldn't be depressing, it should be a motivating truth that drives us to cherish and maximize every moment.
Several of my classmates were not with us because they had run out of time. All of us who were there knew time had changed us.  We were grateful to use this day to renew friendships and remember the gift of time together we had been given 50 years before.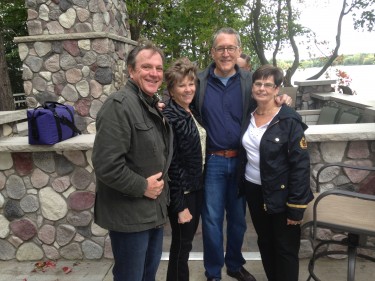 2. We shouldn't allow time to erase past relationships. 
You might ask, "Why should anyone try to keep in touch with classmates from 50 years ago?" Because we were friends. Because every one of our classmates are children of God. Time doesn't change that.
I spent 12 years with my classmates. Getting my diploma was not an excuse for not keeping aware of what is happening in their lives. Every relationship we have is a gift to be cherished and with today's technology there is no excuse for not staying informed. I'm not suggesting that we have to constantly communicate with everyone we meet, but I regret not staying connected.
Had I kept in touch, I could have known of the personal loss some of them suffered. I could have prayed for my friends as they faced challenges and cheered their victories. I can't do it over but I am committed to keeping track of these wonderful people.
I know that the busyness of our own personal lives and careers makes it hard to keep up with old friends. But I came away from this reunion wondering…
"If we are too busy to nourish old relationships, perhaps we are too busy."
3. Time destroys the artificial social structure of High School. Thank God!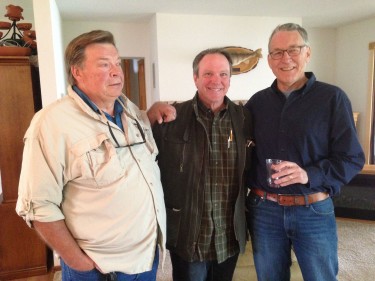 High School was filled with intricate strata of cliques;  jocks, geeks, brains, cowboys, farmers, goody two shoes, quiet people, rowdy people, trouble makers, bookworms, the in crowd.
All of that nonsense dissolves with time. The people at a 50 year reunion aren't trying to impress anyone. We reveled in memories of youth and gloried in sharing the blessing and difficulties time has brought our way.
I had more fun reconnecting and reminiscing with my old friends than I've have had in a long time. I want to thank Linda, Buddy, Gary, Patty, Kent, Curtis, Duane and Richard for taking time to come. You made my 50 year reunion a remarkable, memorable day. You reminded me of the relentless march of time and the importance of relationships. See you next year!
Good, Bad or Ugly, tell me about your reunion experience!
Any lessons you learned? [reminder]