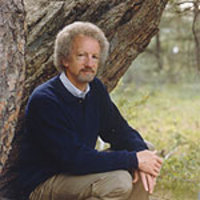 In light of the continuing tragedy of mass shootings in our country, I was reminded of the time in 2007 that my friend Philip Yancey was asked to deliver a sermon just two weeks after the shootings at Virginia Tech. He was speaking to many of the surviving friends and family of the victims of that horrible event. 
I wondered at the time, what would I say if I were invited to speak at such an occasion?
Here's what Phillip said:
"In considering how to begin today, I found myself following two different threads. The first thread is what I would like to say, the words I wish I could say. The second thread is the truth."
Yancey is one of those writers who is also naturally gifted as a speaker. In his books and in this incredible message delivered in the face of unspeakable grief, he demonstrates two key characteristics of an effective communicator.
He starts from the perspective of the listener.
To the doubter, he begins with their objections and obstacles to faith. To the grieving, he starts by addressing the pain, the questions, and realities they were facing.

In our SCORRE Speaker Training Conference we teach that communication only takes place at the intersection of where what we want to say intersects with the needs of whoever is listening. This is a fact! No one cares about what we want to say. They only care about how what we say impacts their lives.

He never short changes the truth.
In those three opening sentences and throughout the text of his sermon, Philip demonstrates genuine compassion as well as insight into what his audience was feeling. then he delivers the truth. The truth was not easy to hear, but it was made easier to hear because of where Philip started.

It was truth that could bring healing and hope in what seemed like a hopeless situation. Had Philip started without identifying with the wounded souls that sat before him, and addressing the doubt and grief that dominated their thoughts, that lifesaving, healing truth might have fallen on many deaf ears.
Hmmmm! Sounds like someone else who demonstrated these same characteristics about 2000 years ago.
Not a bad example to follow. We started SCORRE Speaker Training to give communicators a template that considers the audience from the first moments of preparation, to help them be prepared whether they are called on to entertain, sell, motivate or speak to a grieving audience. It's never about the speaker. Always about the audience.
We would love to have you join us at our next SCORRE speaker training conference. Click here for more information on our SCORRE Speaker Training Conference and early bird savings. Contact us anytime with any questions here .
Click here to read the text of Philip's incredible message.