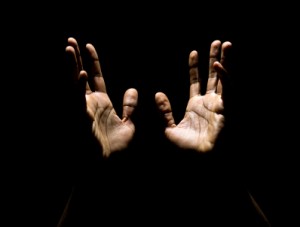 After watching the news over the past several days,  I turned to my wife Diane last night and said, "The world is watching the church in action." Thousands of believers who were themselves suffering personal loss are serving the poor in Haiti.  Many have been there for years making a difference even before the earthquake struck. The efforts of these who are God's feet on the ground can't be hidden. You couldn't miss the faces of hundreds of college students and high school groups from churches across America who were in Haiti before the disaster with a mission to help the beautiful people of this impoverished country.  Hundreds if not thousands of them are among those who perished. The media could not ignore the fact that where governments were bogged down in red bureaucratic tape, and well meaning relief agencies were stymied getting food and supplies to those who needed it most, the church was on the front lines using its contacts and knowledge of the culture to get the job done with little or no resources.
This morning I was privileged to be part of a conference call with Wess Stafford president of Compassion International, an organization we work with that has been in Haiti for 40 years.  I wept as I heard the stories of incredible loss and hope.  I was amazed at the stories of what the local church was doing in places where super powers were stymied.  None of this is meant to diminish the importance of the outpouring of support from around the world, only to say that what is happening in Haiti is evidence of how the church is suppose to work. It is a shining light of love in action and the world is watching.  Here is a link to the conference call I was part of.  Please take the time to listen. This will brighten your heart and ignite your hope.
You will hear evidence that the church being the church is making a powerful quiet difference in an unthinable situation. Where Governments are brought to their knees in confusion and hopelessness, the church is brought to it's knees in hope.
When the news media and outside organizations lose interest, Compassion International and the local believers in Haiti will still be there. Compassion has been there for 40 years changing lives, building credibility and growing relationships. They are going to stay until the job is done. And the church will be there beyond that.
If you have wondered where you might find a trusted organization to send your gifts of help. A place where your gifts can most quickly reach the people you need it, look no further.  Listen to the conference call then go here and click on Haiti earthquake to contribute.
I am meeting with Compassion leaders next week to determine how I can help those suffering in Haiti.  I hope you will join us by sending your gift to Compassion International today. Thank you!