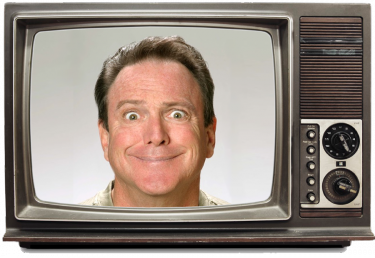 I have done several television and radio interviews that seemed like prime opportunities to promote a book or Ken Davis Productions and the programs and conferences that we provide. All of them were positive experiences, but each of them taught me new valuable lessons about these short and important opportunities.

1. Know exactly what you want to accomplish and the points you will use to get there. 
Being there just for exposure is not enough.  People die of exposure.  People get arrested for exposure.
I was asked to address the value of humor in a struggling economy.   Rather than just rambling aimlessly on about that subject (as I did in that interview) I should have prepared to give a couple of specific directions on how to keep your sense of humor in a down economy and then offered my tape on humor.  
2. Keep everything short and crisp.
In my first television interview, I tried to illustrate the first point with a l – o – n – g story.  I never got to finish the story, or cover the point it illustrated. Most of these interviews last only a few minutes.
Five points in a three minute segment isn't going to cut it.  Plan on two or three quick points and send listeners to your web site for the rest.
3. Don't assume the host has done their homework by reading your book or reviewing your cause.
Provide the interviewer with suggested questions that will help you communicate your message.
4.  Get the listeners to your web site.
Give the name of your website at least once, twice if you can. Offer more information there. Offer something for free on your site. Before the interview, ask your host to mention your site and the free information during the show.
5. Have fun.

Have a point, get your point driven home and have fun doing it. If you plan to be crisp and crystal clear there will be time to banter with your host and enjoy the interview.
These opportunities don't come along every day so make the best of them.
Have you ever had an opportunity for a media appearance? What did you learn?
[reminder]