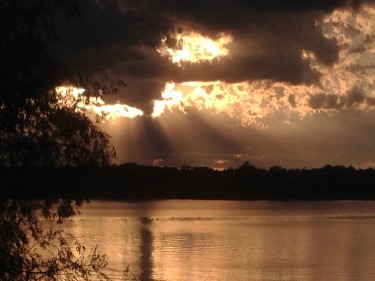 Last week I shared a Rick Warren post entitled "The Blessings of a Life of Integrity."
The Challenge to live a life of integrity was obvious.  But as I wrote, I knew that for many readers there was an enormous elephant standing in the room.
A question that went unaddressed.
Ken, what if my life hasn't always been one of integrity? What if I have experienced failure? Has the sun set on my day of opportunity? Are the promised blessings forever lost? The answer is…
NO!
In some way, every man and woman ever born has experienced some kind of moral failure. As I wrote the post last week, memories of my own failures caused me to wonder if I even had a right to challenge others to a life of integrity. Then I remembered something that can bring hope to any living person.
Romans 3:23 says all have sinned (read: failed in matters of integrity) and fallen short of God's perfect ideal. A few chapters later in Romans 6:23 you will discover that the penalty for that failure is the extreme opposite of all the blessings listed in last week's post. The penalty is Death!
Wow! Thanks for the message of hope Ken! Hang on I'm not done yet!
Then there appears the greatest most hopeful word in the Bible…
BUT…
The penalty of sin is death "but" the gift of God is eternal life through Jesus Christ. It's time to celebrate.  There is hope for all who trust him. I know so many people who have given up on their dreams, given up on themselves and even given up on God because of some personal failure. Don't give up! There is hope. You can still experience the blessing.
Diane and I went to see the movie "The Martian" starring Matt Damon as astronaut Mark Watney. When the crew to a Mars mission is forced to abandon the mission in order to escape a massive storm, Watney becomes lost, is presumed dead and left behind.
In the film, the scenes of Watney's seemingly hopeless attempts to stay alive are accompanied by a number at the bottom of the screen. That number is the number of solar days he has been living on the desolate planet. After approximately 549 solar days he is finally rescued.
I was deeply moved by the words that appeared at the bottom of the screen when he returned to earth.
Day One
No matter what your life has been like up to this point, here is a reason for hope.
Today is day one! 
If that isn't enough to make you want to dance, consider this.
God's mercies are new every morning!
Through the

Lord

's mercies we are not consumed, Because His compassions fail not. They are new every morning; Great is Your faithfulness. Lamentations 3:22-23
His mercy in the face of failure is the most powerful motivation for us to live a life of integrity.
Starting today.
Day One.
---
After returning to Earth, Watney begins "Day One" of his new life, taking a position with NASA as a survival instructor for new candidates to the astronaut training program, emphasizing his own experiences in problem-solving and creative engineering.
In my book Fully Alive I recount a day when after several years of letting my life coast in mediocrity, I sat with a dear friend over lunch. I had begun to rejuvenate my life but I was bemoaning opportunity lost. "I wasted so much time," I whined.  "All those wasted days." My friend leaned across the table and thumped me on the head. "You have today!" he admonished.
His words have changed my life.
Are you wondering if the sun has set on the opportunities in your life?  Do you feel the past has forever tainted your future? God's mercy and forgiveness are waiting. Feel the thump on your head.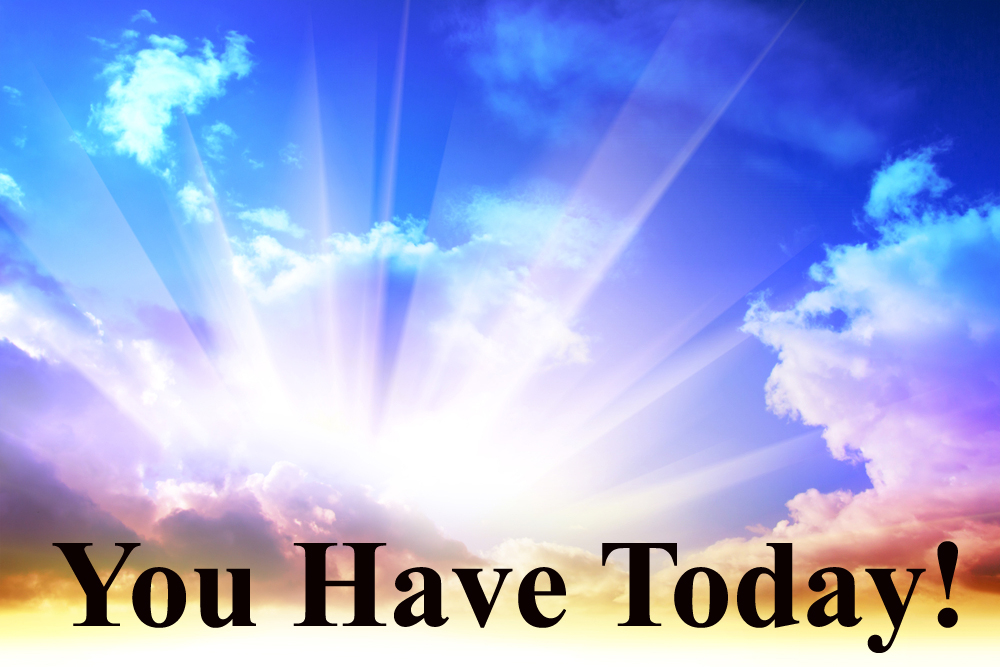 I welcome your comments!
[reminder]