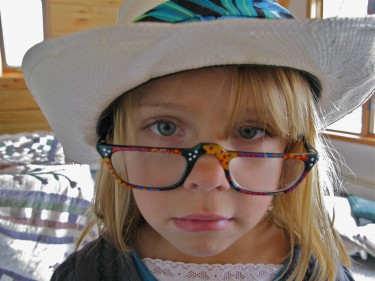 In 2009, On Valentine's day we gave each of our grandchildren little notebooks to be used as journals along with instructions on how to use them.
The older children immediately sat down and began recording their thoughts for the day.
Four year old Jadyn, could not yet write and I was worried that she might feel left out.
My fears were put to rest when she sat down, took out her pencil, and whispered as she pretended to write, "Dear diarrhea!"
The entire house erupted in laughter. I hope that each of my grandchildren experience the benefits of keeping a regular journal.
Here are just a few of those benefits:
1. Your communication and writing skills are dramatically enhanced when you record your thoughts every day!
In a world where many college graduates are incapable of writing a coherent sentence, continually developing your ability to express yourself  gives you an incredible edge in any field you pursue.
If you dream of writing a book your journal will become a treasure of material.
2. You will capture crystal clear thoughts and ideas that otherwise WILL be lost forever.
No matter what the size of your journal, carry a small notebook with you to capture unexpected experiences and ideas that flit through your brain.
Trust me! Those thoughts do not linger! Some of them can disappear before you can find a pencil. Don't be afraid to use the applications on your phone to journal.
Whether you are an old fashion pen and paper person or a high tech digital guru, create a special place you can journal and be sure you can get to it easily.
3. You will have a measurable record of spiritual, physical and emotional progress in your life.
I recently read an old journal entry made at one of the lowest points in my emotional health. Reading that entry drove me to my knees thanking God for answered prayer.
I had forgotten how His grace has surrounded me and brought me to a new level of joy in living.
Many of the goals and dreams I have seen fulfilled in my life began as entries in a journal. If you write dreams down, chances are good they will become reality.
4. You will see the hand of God moving in your life.
Answered prayer, divine intervention, lessons learned through pain all snap into focus when you take the time to keep a record of life.
If you are tempted to say, "I don't know where to start. I don't know how to do this,"  My advice to you is this: Grab a pencil and a notebook. Sit down and begin, "Dear diarrhea," then just keep writing. If it worked for a four year old, it can work for you.
Do you Journal?
What benefits have you experienced?
Any hints on how to do it consistently?[reminder]
If you haven't read Fully Alive I encourage you to join the thousands of people who have benefited from reading the account of my life saving journey.  Many of the stories in that book were gleaned from my journals. You can get Fully Alive by clicking here.