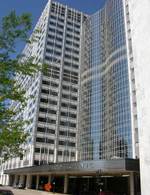 I just returned from having an oil change and tune up. Not for my car, but for me. I did it at Mayo Clinic in Rochester Minnesota. It was the "First Class Experience" of medicine. A recent article in U.S. News shows that Mayo is the place to be if you are dealing with life threatening health issues. Only 173 hospitals in the country made it into the rankings and a mere 18 qualified for the honor roll. Mayo was in the top three. Read More Be sure to check out what hospitals are best for each specialty. This is fascinating stuff. Mayo treats just about everything except stupidity which may be why I was discharged early.
Beyond their expertise in the science of medicine, are attributes that every business and church and person should adopt.
Every person is treated with dignity and respect from the moment they enter the building.
Systems are carefully designed to avoid waiting until you pass away before you see a doctor.
If you need further tests they are scheduled within hours or days, not months.
There are volunteers everywhere!
Everything you need is within walking distance.
Information is given thoroughly and cheerfully.
The doctors give you their undivided attention for as long as it takes.
Everyone from admission personnel to Doctors actually smile.
I was blown away. Suffering and hurting people find hope here. They endure difficult testing with incredible dignity because they are treated with nothing short of loving kindness and they know there is hope.
Something to be learned here…… Don't cha think?