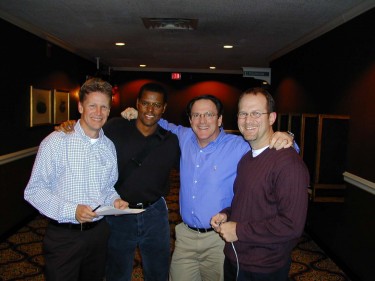 Today I opened another e-mail like thousands I have received in the past from someone whose dream it is to establish a career as a speaker/comedian. Most of them ask the same basic question, "How do I get started?"
The dreamers are varied. Many are aspiring comedians or speakers, some are writers or musicians, and some are entrepreneurs. Others are athletes or people who have a unique life experience to share. By e-mailing me, all of them have taken the first step to achieving their dreams. They have asked the question, "how?" The world is full of dreamers, but few who are willing to identify and take action on the steps to make their dreams a reality. Check out these steps to making your dream a reality.
Four Steps to Making ANY Dream a Reality
Identify the dream.

It is essential to clarify your dream. If you aim at nothing you will hit it every time. A precise target allows you to take precise aim.
Precisely defining your dream will give you the confidence to pursue it with commitment.

Develop a strategy that will make your dream come true.

Identify what personal resources you can use to define your program, presentation or product you wish to create.
Design your "product/presentation", name it, and be able to describe it in a single sentence.
Identify your market and create a presentation with a unique appeal to that market.

Work the strategy until you achieve the dream.

This is the most critical part of the equation. No one can do this for you. The best strategy in the universe is useless unless you work it.
As you proceed, you may need to tweak the strategy but you have to WORK IT!
It is at this step that most dreamers fail. Working the strategy is not glamorous and sometimes it is not fun, but it is critical to success.

Take advantage of men and women who have already realized their dreams.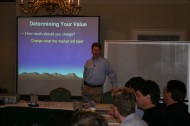 If you dream of making your living speaking, making people laugh, or providing critical information through seminars, there is one additional step that will help propel you toward making that dream come true. I put on an annual summit along with several successful friends of mine to help teach others to realize this dream. If you're interested, please check out the information below.
Attend The Summit
October 18-20, 2010 in Nashville, Tennessee
"The Summit" is designed to provide detailed assistance in taking each of the steps above. I have invited several very successful friends to share their stories and strategies with you. The option of attending the "Masters" portion of "The Summit" will even give you the opportunity to get personal attention from me and others in reviewing your promotional materials and designing your specific strategy for success.
Check out our temporary "Summit" web site while we get a brand new site ready to feature this year's conference.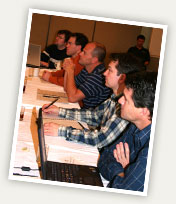 Call or email today with any questions you have about "The Summit." Joy Groblebe, our event coordinator, is looking forward to speaking with you. She can be reached at 303-325-6964 or [email protected].
Don't just dream of being at the summit, join us at "The Summit."