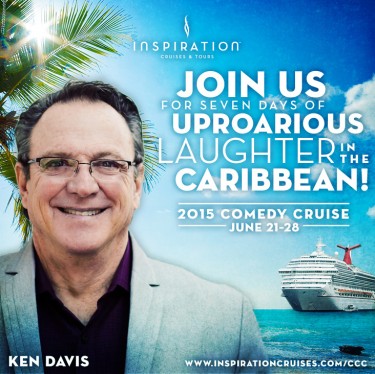 I would love to have you join me for an unforgettable event! On June 21st – 28th 2015, I am headed for the high seas with six of my favorite Christian comedians and a delightful circle of our fans and friends. I laid awake most of the night last night thinking of how much fun this is going to be. I got up and wrote down the reasons I would love to have you join us – I invited my extended family to join me as well. Before you make any decisions I encourage you to read all the way to the end.
1. You will create memories your family will never forget.
Of all the things we have done as a couple and as a family, few things have bonded us as much as being on a cruise.
Instead of being pulled in opposite directions, our family has found some of the best quality time on a cruise ship, eating, playing and relaxing together. It will be a trip you will never forget.
2. I and my crazy comedian friends will get a chance to meet you.
This might not seem like a benefit to you, but I would love the chance to get to know, in person, some of the people who listen to my radio show, have read my books or have attended some of our live shows. I am talking about YOU!
I have purposely planned time on the cruise to rub shoulders with you. If you are not into shoulder rubbing, I can arrange for us to shout to each other across a room. If even that seems to invasive, we can text each other and wave from across the ship.
Seriously I would love to meet you, and for you to meet my family.
3. Each day you get your own private entertainment.
Comedians, Tim Hawkins, John Branyan, Bob Smiley, Kristin Weber, Daren Streblow and the hilarious veterinarian David Pendleton will deliver comedy that will leave you with sore ribs and a joyful heart-best of all their comedy is clean!
These are men and women who are committed to honoring Christ with their talent and know how to be funny without dragging you through the gutter.
Click on any of the names above to see a clip of their comedy.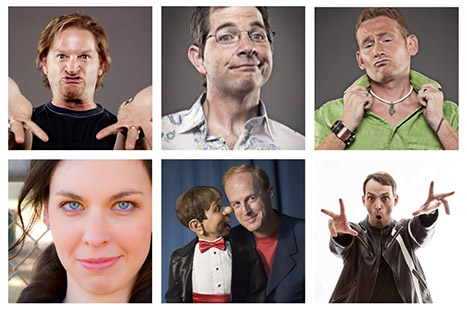 How fantastic to let your children, grandchildren and extended family see evidence that God is the author of joy and that laughter is good medicine.
You will laugh the hardest as you watch unrehearsed audience participation that never ceases to have people gasping for breath.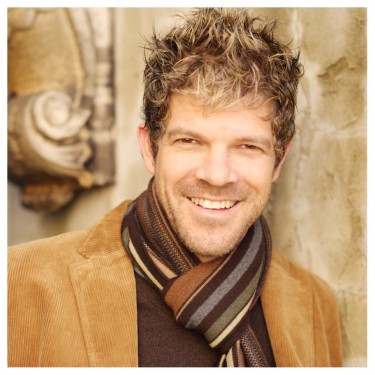 4.  Special moments of inspiration.
Our group will offer devotional times where we can sing together and learn from the word of God. I am honored to be teaching in some of these sessions. Worship leader Michael O'brien will be sharing his musical talents with us during these special moments.
5.  Food!
All you can eat of everything you enjoy eating, 24 hours a day. I'm not saying you should eat 24 hours a day, I'm just saying it will be there. You will need to control yourself. You will need a passport to get on the ship, but if you eat too much you may need a cargo net to get off the ship.
6.  Some of the most beautiful ports and amazing excursions anywhere!
The ship will be stopping in some of the most beautiful ports in the Caribbean; Mahogany Bay, Belize and Cozumel. The ship will offer excursions where pristine beaches, Mayan ruins, beautiful rain forests and a menagerie of wildlife are waiting for YOU!

7. Me
I almost forgot. I will also be performing for you in the live intimate setting of just our friends and guests. I can't wait to spend personal time with you and get to know you better.
8. You might go home a little light in the wallet, but you will definitely go home rested, encouraged, refreshed, blessed, and several pounds heavier.
No doubt this is a financial commitment, but after reviewing these reasons, I decided to invite my family. I want them to enjoy this once in a lifetime experience and be blessed by my new friends and the testimony of my fellow comedians.
I hope you will register today because it won't be the same without YOU!
To save your spot on the comedy cruise and for more information click here.
——————————————————–
I told you to read to the end. so if you got this far, I promise to send a copy of my new devotional "Lighten up and live" to the first 7 commenters who point out that there are actually 8 reasons to come sail with me instead of 7.
NOTE:  Eligible comments must be made on my actual blog post so if you have accessed this on Facebook hop over to www.kendavis.com. Then register and come sail with me.
———————————————————–