Ken's secret life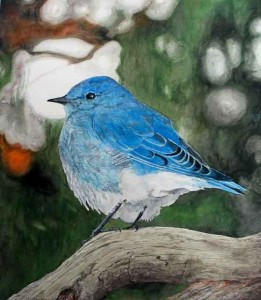 I guess it's time to confess that I am a secret amateur artist. I love doing watercolor paintings. Years ago I made extra money to finish college by doing oil paintings and then I put down the brushes for almost thirty years. Recently I investigated watercolor and was hooked. Like life, watercolors are unpredictable. One has to learn to make beauty out of what the paint decides to do. I am a controlling person so this is a real challenge for me. This is my watercolor painting of a bluebird photograph sent to me by my cousin Jim Christensen. His ability to capture unique images of nature inspires me to paint. Jim sees the color in life we so often miss. He knows a rose is not just a rose.

You can see more of my paintings here
Did you like this post?