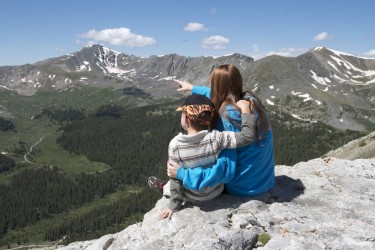 A single question asked by Paul Gustavson, leader of  The Platform Builders mastermind group helped me consider and recognize an important definition of success. 
I had three blog posts to write, several chapters in my new book to edit, and 28 radio shows to work on. It was important for me to accomplish these tasks. But, at the end of day, it was the following pictures that defined success for me. On this day God gave me the privilege of bringing smiles to little faces. He gave me the opportunity to strengthen relationships with my grandchildren and point out his amazing handiwork.
The business items listed above gained added significance in light of their ability to enable us to experience this very successful day. Click any picture to enlarge.
As a boy I had no mountains, no gold mines, no lofty snow fields, but I remember and entire day fishing with my dad in a tiny river. One of the best days of my life.
Tell me about a "successful" day you remember.
[reminder]