Do you have something important to say, a great product to sell, or a worthy cause to promote and would love to learn how to get the message out? If so, this is a post you must read.

My friend Michael Hyatt wrote a book entitled "Platform" that has catapulted the careers and ministries of tens of thousands of people. I am one of those people.
The principles I learned from Michael's book helped me reach tens of thousands of people who can access every message and product I have ever created. I receive emails every day about lives that have been changed, some lives even saved. That could not happen if I had not learned how to build a platform and get my message out.
For the last several years Michael and I have partnered to present The Platform Conference based on the principles in that book. The Platform Conference gives you a front row seat to learn from the best marketers in their fields.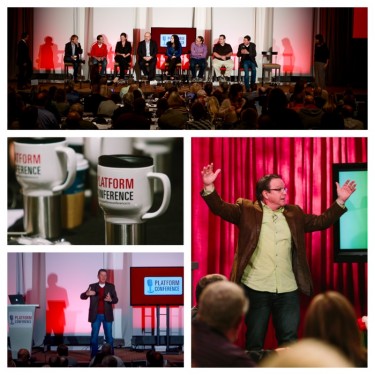 Here are a few things you will learn if you join us:
Learn how to use the very computer you are looking at right now to build a platform where you WILL be seen and heard.
Learn to use social media in a way that will bring people directly to you who need what you have to offer.
Learn from experts who have made their dreams come true and who want to help you do the same.
Occasionally, I hear people say,"I can't afford it." I have never heard those words from anyone who attended. If you really believe in what you have to offer, you can't afford not to take advantage of this opportunity.
Michael and I would love to meet you personally and help you take this step toward realizing your dreams. The conference will not be complete without you.
Check out The Platform Conference and register today. Register before August 1st to receive the early bird pricing. Use the code DAVIS for an additional $100 dollar discount.
[reminder]