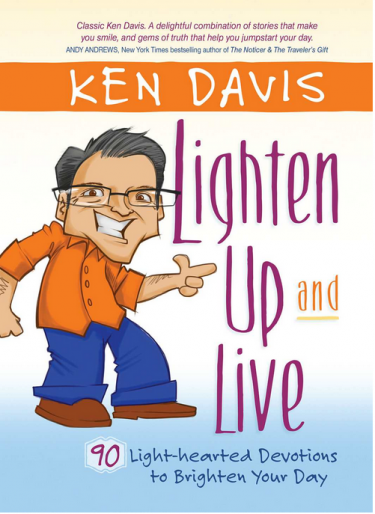 The evening news often starts with these words, "Good Evening."  Unfortunately, that is often the last good thing you hear.
In a world that seems to be falling apart at the seams, negative thinking and depressing attitudes are causing people to be physically sick.
Wouldn't it be nice if there was something to make you smile, brighten your day and fill it with hope? There is!
In fact there are 90 of those kind of lighthearted devotionals packed into my new book, Lighten up and Live.
I thought the following story was perfect for Thanksgiving, especially for anyone who has tried to teach a teenager how to drive. Check it out! 
A teenager who had just received her learner's permit offered to drive her parents to church. After a hair-raising ride, they finally reached their destination. When the mother got out of the car, she said emphatically, "Thank you!"
"Anytime," her daughter replied with a smile.
As the mother headed for the church door, she said to her daughter, "I wasn't talking to you. I was talking to God."
I can identify with this woman. I taught my girls to drive in the empty parking lot of a mall. It wasn't big enough; the salt flats of Utah wouldn't have been big enough!
I thought I was a good teacher. I didn't complain about the whiplash I got as they tried to let out the clutch. I didn't scream when we jumped a curb and wiped out the small decorative tree that had done nothing to deserve such an end. But I did call out to God several times. I also thanked God that the parking lot was empty.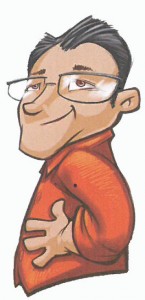 I wonder how God feels as he watches us careen through life as we learn to live for him. I wonder if sometimes he slaps his forehead and whispers, "Thank . . . myself," and then waits patiently for us to thank him too.
Give thanks to the Lord, for he is good;
his love endures forever. (Psalm 107:1)
Therefore, since we are receiving a kingdom that cannot be shaken, let us be thankful, and so worship God acceptably with reverence and awe. (Hebrews 12:28)
Even when the ride is wild, you never give up on us, Lord. For that, we thank you.
———————————————–
Lighten Up and Live is in shopping malls and bookstores across the country. But we want you, our friends, to be first to get a copy SO since we are tired of Black Friday, we created our own Purple Saturday Christmas offer.  All DVDs are 50% off through Mauve Monday. Take advantage of this colorful 50% savings offer today! Click HERE!
I promise that this book and the DVD's are gifts that will keep on giving for years to come.
Thank you for your friendship and support through the years. I hope the stories in Lighten up and Live will help brighten your days.
As always I love reading and responding to your comments. [reminder]