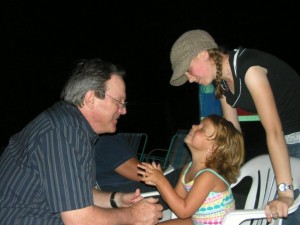 Funny how a few letters in a word can change the meaning of the word and subsequently one's outlook on life. My friend, Gloria Gaither said, "How we experience Christmas, depends greatly on whether we approach it with a spirit of expectation or a spirit of expectancy!" Most of us approach the holiday season with high expectations. We play it like a video clip in our mind. "Won't it be wonderful to have the entire family together! It will be such a peaceful time of love and laughter."
It doesn't always pan out that way does it? Old wounds are uncovered, difficult personalities are encountered and turkeys are burned to a crisp, sometimes in the oven and sometimes in the living room. Expectant people somehow feel like they deserve a certain outcome so they expect it. I fall into that group by the way. Often our expectations are dashed and we end up feeling disappointed and blue. Conversely, people who live with expectancy are fully prepared for whatever might come and look for the blessing that God might bring from any situation. If people with expectations are often disappointed, people who live with expectancy are often surprised with joy.
High expectations are only valid when we look to God to provide in the midst of the real stuff of life. Rather than looking to the circumstances of life to fulfill our wants and needs.
Suddenly our focus changes……
from what we want to what He wants,
from what we can get, to what we can give,
from what we have planned to what He has planned for us.
O Lord help me look into your face this season with a spirit of expectancy.