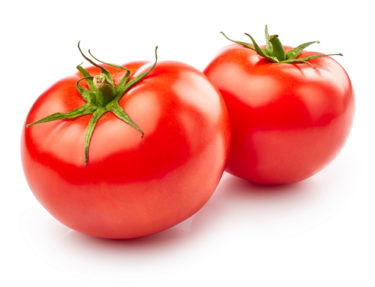 A sweet woman approached our product table at Legacy Five's Memorial Day Celebration.
After looking everything over, she asked, "Do you have any CM ones?"
Our staff kindly responded that we didn't have any 'CM ones'. They had never heard of a 'CM one'. Neither had I.  We must have looked very confused.
At that point the lady declared, "You most certainly have 'CM ones!'  I have five of Ken's 'CM ones'." My sister likes the 'Hear M ones,'  but I like the 'CM ones.'"
Suddenly I understood…
There were two kinds of products on our table. DVDs that you watch (see 'em ones) and CDs that you listen to (hear 'em ones)
Once we understood the language that was being spoken we sold several 'CM ones'.
It doesn't matter whether you are talking with a member of your family, preaching, selling DVDs or cars, training puppies, or training children. Excellent communicators know that if you want to communicate you must use a few keys to open the door to understanding and being understood.
Diane and I constantly have to distinguish between what we said and what we meant. The secret is to use these keys in every conversation.
When you are the one speaking…
Be clear
"Bring me something to make me feel better" is ambiguous and easily misunderstood.
Include details
"Bring me something to help with this headache" is better but could still lead to another trip to the pharmacy.
"Please bring me some Tylenol"  is clear and unmistakable.
Confirm that you have been understood
A quickly scribbled reminder or even a verbal reminder not to forget the Tylenol will almost surely lead to success.
As Diane was leaving to go shopping one day I asked her to pick up Borne Ultimatum.  She was in a hurry so she did not look at me or listen very carefully. She came home about an hour later obviously frustrated. "I got everything we needed except your 'Porno Tomatoes.' I asked everywhere. No one had ever heard of them."
It took me half a day to quit laughing long enough to tell her I had asked for Borne Ultimatum, NOT Porno Tomatoes.
Imagine if I had been more clear, added detail and confirmed that I was understood. There would have been no frustration.
I should have taken the time to make just a few changes by adding clarifying words such as…
"Honey, while you're shopping would you please pick up a copy of the Matt Damen movie, "Borne Ultimatum. Do you know the movie I'm talking about?"
Had I asked that question as she left, I guarantee several grocery clerks would not have been left wondering what kind of woman shops for porno tomatoes.
When someone is speaking to you…
Listen
We would have enjoyed a movie that night if Diane had not been in such a hurry and listened carefully
Think
I am sure Diane had never heard of that kind of tomato before. That should have inspired her to ask a question.
Question
"Ken! What is a porno tomato?" I would have instantly cleared up the misunderstanding. If she had asked, "How may porno tomatoes do you want me to get?" OR even uttered an incredulous, "WHAT???"  It would have led to clarification.
Confirm
Diane could also have asked questions that would have insured we were on the same page…
"I'm about to leave, is there a particular movie in the Borne Ultimatum series that you want?  Also, would you like me to pick up some tomatoes?"
Just as I was finishing writing this post, Diane added another tip….  "Get a hearing aid!!!"
What have been your communication adventures?
Do you have any tips on making yourself clear?
[reminder]