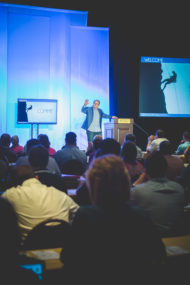 Do you ever wish that you could speak with the kind of power that moves people to action?  Have you dreamed of writing a book but don't have a clue where to start?
If you have something to say or something to sell or even if you could use tools to help you focus and plan to make the rest of your life the best of your life, I promise I can help you.
Imagine this!
Imagine having the power to move people to take action.
Imagine being able to organize your thoughts to make yourself understood.
Imagine empowering people to change their lives for the better.
Imagine losing the fear that grips you when you have to make a presentation.
Imagine being able to speak at a moment's notice with power and clarity.
Imagine communicating more clearly with family, coworkers and friends.
You don't have to imagine anymore!
A personalized learning experience has been designed for you.
For over 30 years we have provided training that has catapulted careers and empowered people to be the kind of communicator they imagined they could be. People from every walk of life have called SCORRE™ the most powerful educational experience of their lives.
Professional athletes, ministry personnel, corporate executives, professional speakers, salespersons, have all benefited from learning the unique SCORRE™ process.
There is no other speaking conference like SCORRE™. Here's why.
You can forget about listening to boring lectures all day.
This is an interactive conference. Our presentations are never boring and they are only a small part of the learning process. SCORRE™ provides you with a personal certified coach to help you immediately implement the foolproof preparation and delivery system you will learn.
You will have an immediate record of your progress
Your coach will help you prepare and deliver three speeches and give you immediate feedback.
You will see the amazing progress of other students. 
You will be assigned to a carefully selected small group who will become an integral part of your learning process. Some of them will become life long friends.
You will be surrounded by people who care.
Every coach is certified not only for their knowledge and their ability to speak, but also because of their genuine desire to help people move toward excellence. The caring nature of our staff is consistently listed as one of the most positive experiences of the conference.
You have nothing to lose.
We are so confident in the power of the SCORRE™ process that we offer a money back guarantee. Over 30 years of enabling thousands of students, only 2 people have ever asked for this refund. If we don't deliver on providing a system that can revolutionize the power of your speaking we will refund your tuition with no questions asked.
So, now is the time to stop imagining.
Space at the live conference is limited. Join us October 17-20 in Rome, GA. Check out more details and registration information here.
This may be the last time SCORRE™ will be available at this price. When you register, use the promo code SCKEN and I will give you a $200 personal tuition discount for the Intensive Level.
All the information is on our SCORRE™ website.  Please check out the variety of options available for you.
I can't wait to meet you in October.