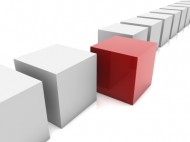 There are a number of characteristics common to effective leaders. Here are three that apply to 50+ people that I am spending three days with this week.
A leader never stops seeking excellence in every area of life. When a man or woman decides that they have arrived and have nothing more to learn, their skills and passion will begin to die.
Leaders are not ruled by fear. They move through fear to accomplish worthy goals.
A leader makes investments of time, money and energy to be the best that God created them to be. They know that todays investment will lead to tomorrows success.
This week fifty plus men and women of character are committing three days of their life to learn to be better communicators. They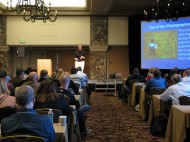 are people who have overcome the obstacle of fear, refused to settle for mediocrity and have made the investment to become better communicators.  I can't wait to meet these leaders from all walks of life who will sharpen their skills and learn to prepare with focus, deliver with clarity, and speak with power.
Even if you can't come to this years workshop we wanted you to benefit from what will happen there. This year for the first time you can be part of our virtual conference experience! Here's what we'll be doing:
We will be Posting daily reports to our blog (from the perspective of a student) of what's happening at the conference. Be sure to subscribe via email so you don't miss a thing! Check daily for new blogs
We will be sharing videos, photos, and more on Facebook. To keep up with these updates check out Ken's fan page here.
We will also be doing a play-by-play of daily activities on Twitter. [email protected] and watch the hash tag #DCW11 to stay informed.
Hope you will join us via one of these networks and hope someday to see you at a Dynamic Communicators Workshop.
What Characteristics have you seen in great leaders?