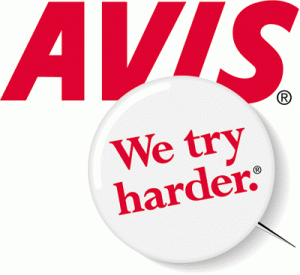 Last night I drove my Avis rental car from the mountains of Colorado into Denver 12 hrs early, to avoid getting caught by an approaching storm. This morning I woke to find an eighth of an inch of impenetrable ice covering my Avis rental car.
After fifteen minutes with an ice scraper, standard equipment in this part of the country, I finally managed to find the windshield, started the car and headed to the airport. Time was tight and I was getting a little nervous.
About five miles from the Avis rental return, I stopped to fill up with gas. With the car running and the heater turned up full blast, I opened the door to a forty mile an hour wind pelting me with freezing rain. The wind tore the car door from my hand and slammed it shut, locking me out of the running car. Peeking through the window I could see the keys smiling at me from the ignition.
Instantly I was resigned to the fact that I was going to miss my flight. What a positive thinker I am. I called my wife Diane and told her to alert our friends in Canada that I would not be coming.
Diane suggested that I call Avis. "They might send someone with a key to pick you up."
"Fat chance," I thought. What a positive thinker I am!
I called.
A friendly voice answered the phone. Friendly? How strange and alien that seemed in today's business environment. After I explained my problem the friendly voice asked me a series of questions.
Name?
License plate number?
Date of birth?
Mothers maiden name?
How long since you've changed your socks? Okay, I just made that one up.
"Mr Davis," he said, "I'm going to make your day. On the doorpost of your car is a key pad. Punch in the number 9627 and you will be on your way. I did and I was. Before I hung up I thanked the friendly voice and the voice said, "It's my pleasure. I love helping people."
In my travels I run into many wieners and some wonderful winners. Today Avis was a winner. And the real "winner" award goes to………………….. the friendly voice on the customer service line.