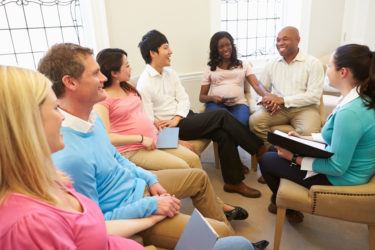 The room was full of pregnant women and their husbands. The class instructor said, "Ladies, remember that exercise is good for you. And walking is especially beneficial. It strengthens your muscles and will make delivery that much easier. Just pace yourself, make plenty of stops and try to do your walking on a soft grass surface or a path."
Then the instructor spoke to the men. "Gentlemen, remember—you and your wife are in this together. It wouldn't hurt you to walk with her. In fact, that shared experience would be good for you both."
The room became very quiet as the men absorbed this information. After a few moments, a man at the back of the room slowly raised his hand. When the instructor called on him, the man spoke in slow measured tones. "I was just wondering. Would it be all right if she carries a golf bag while we walk?"
It brings a tear to your eye, doesn't it? We men are not always wired for sensitivity. Yet God clearly asks all of us to consider others before ourselves.
Do nothing out of selfish ambition or vain conceit. Rather, in humility value others above yourselves, not looking to your own interests but each of you to the interests of the others. (Philippians 2:3-4).
I hope this man survived long enough to learn the lesson.
Go Deeper: Philippians 2
---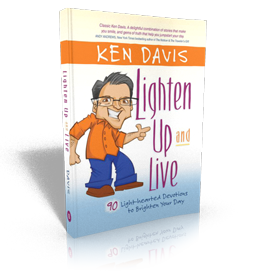 This post is adapted from Ken's Devotional book Lighten up and Live! 90 Light-hearted Devotions to Brighten Your Day. A perfect way to start your morning. Get it here.