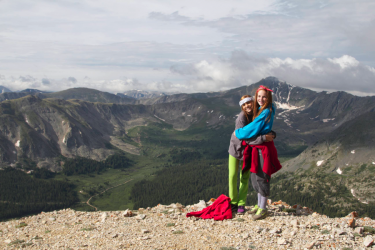 This is an adaptation of a previous post. Almost three years ago we started climbing "Jones Mountain" just after the sun arrived to warm the chilly Colorado air. It was not a technical dangerous climb, but it was one that many adults would find difficult to complete.
The air was thin and legs were wobbly, but several factors allowed six children, ages 5 to 13, and three adult fossils to reach the 13,000 ft summit. Those same factors can help you reach any goal you set.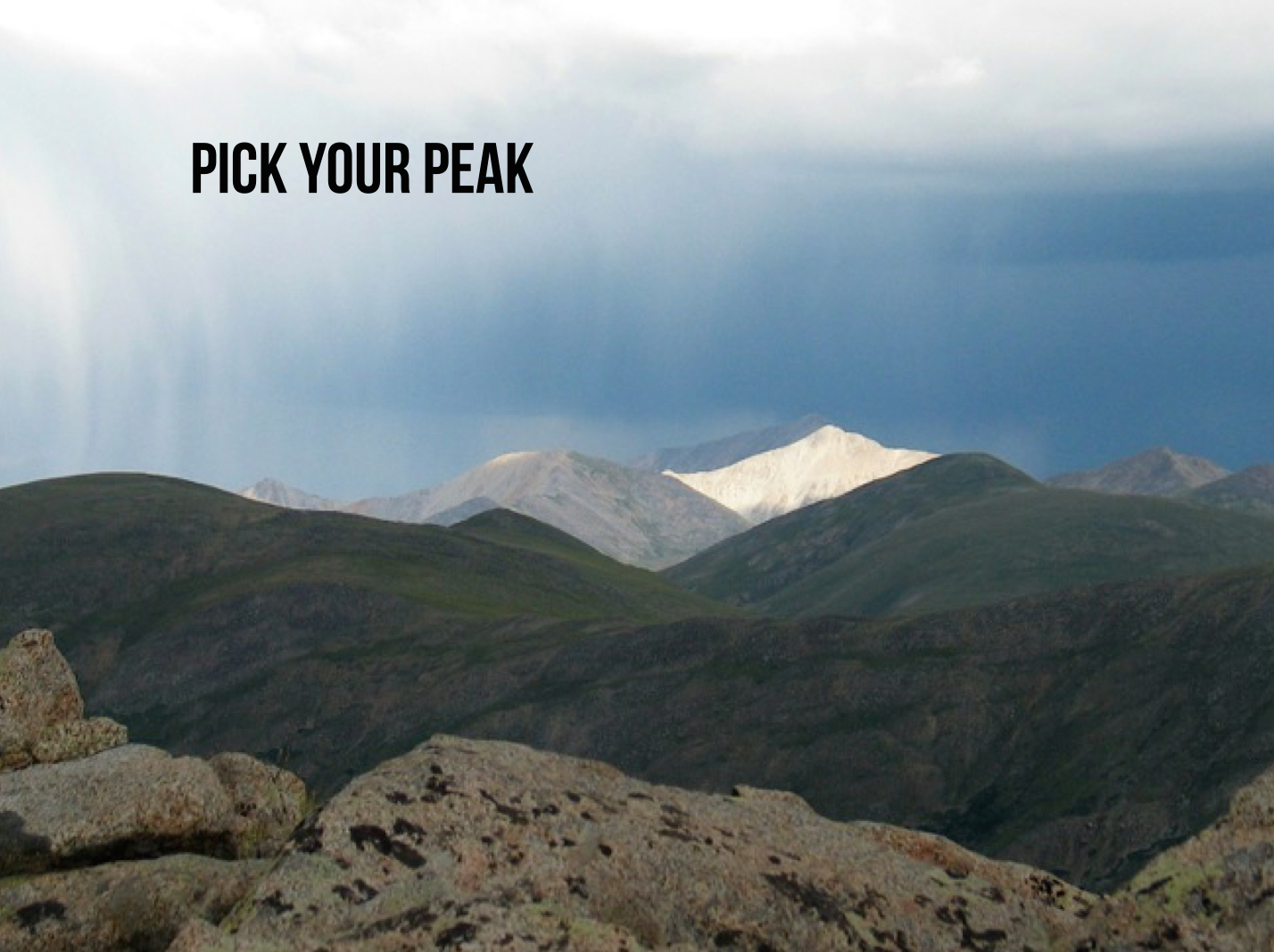 If effort and time are to be invested in a goal then the goal must be worthy of that investment.
Every child in the group knew that the view from the top would be spectacular. When spirits began to wane, the thought of standing at the summit and seeing a hundred miles kept little feet moving upward.
Our intermediate life goals and especially our ultimate purpose must be worth every ounce of effort we will expend to achieve it. One of the biggest regrets a person can face is at the end of life finding yourself standing on the wrong mountain top.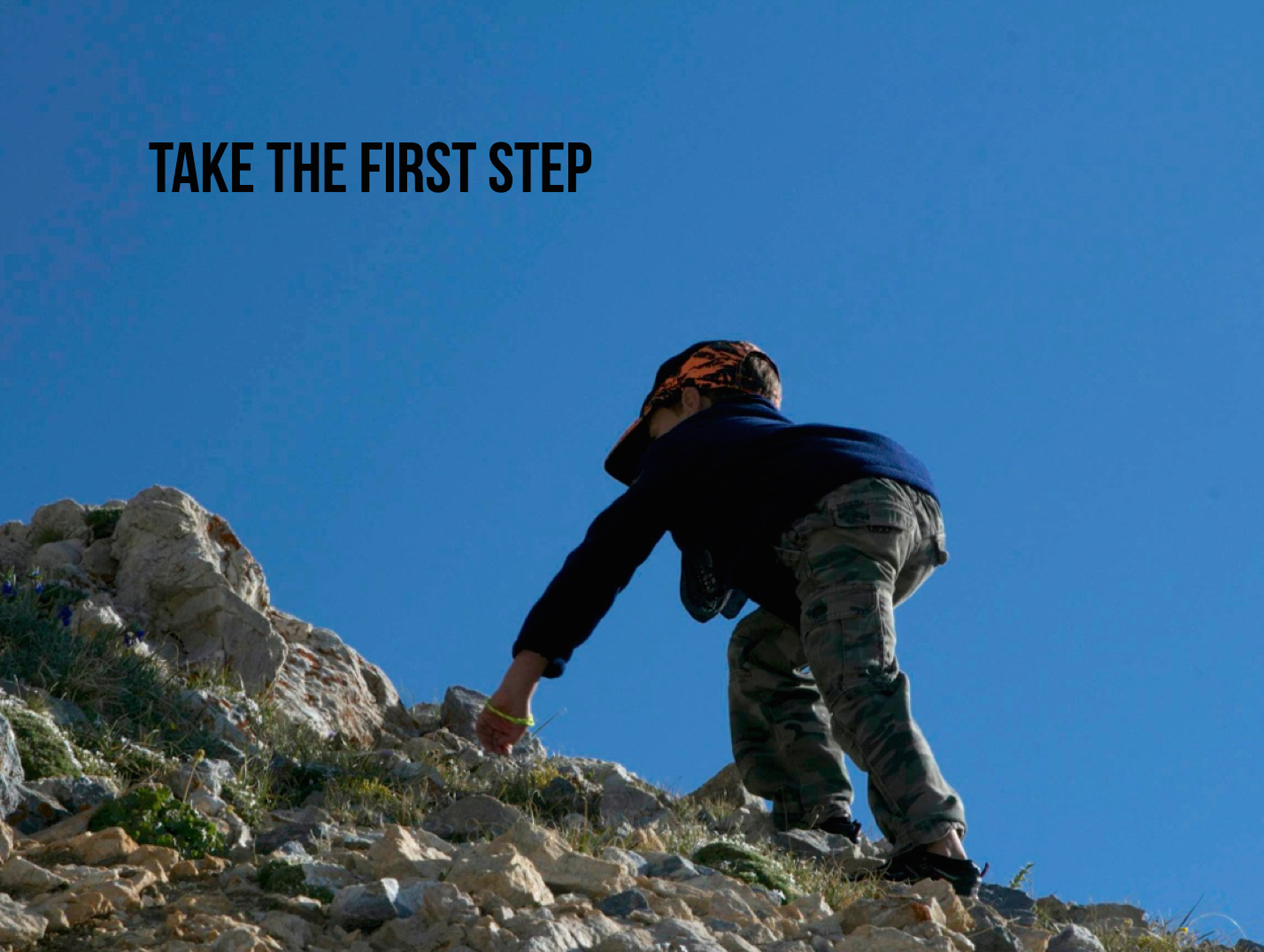 If you have taken the first step and are sure of your goal, then make the commitment. Take the first steps boldly and with confidence.
Five year old Tyler had climbed this peak only a few days before. Tyler kept telling the older children that it could be done, and that the view from the top made it worth it.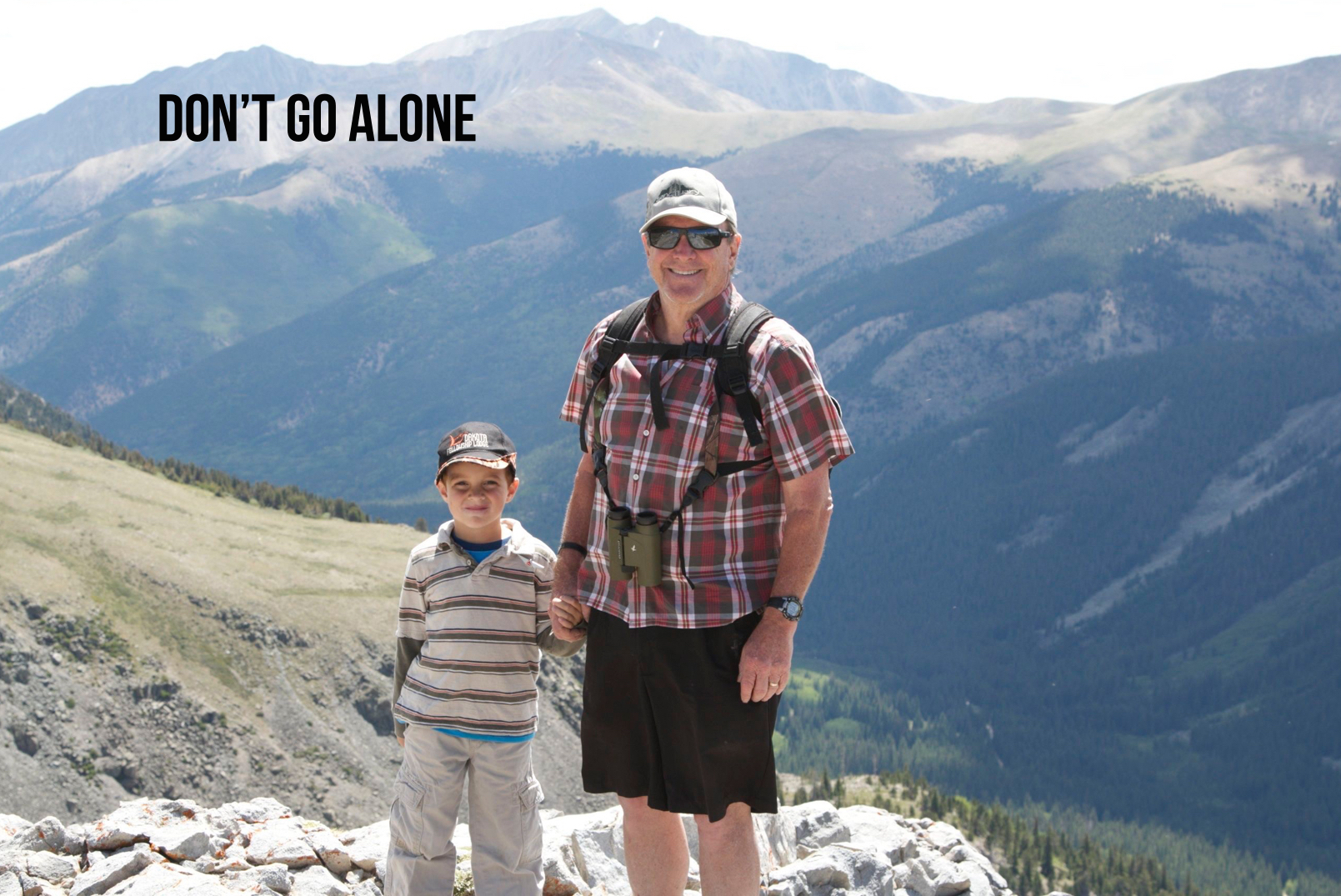 Every day I am committed to a goal of consistent exercise. I've discovered the goal is much more difficult to achieve if I consistently have to do it alone.
All the way to the top of the mountain the children encouraged each other. They prodded the adults to keep up. As we neared the top, some of the adults in the group took the hand of a child and walked the remaining distance with them. Don't go alone.
What a travesty to reach a goal and stand on the summit without anyone there to share your victory. On the way down, when an old ankle injury began to plague my grandson Bailey, his father Scott, carried him on his back.  Doing life with people also enables you to have fun along the journey.
There were many stops simply to have fun, scenery to be photographed, a snow field begging tiny bottoms to slide, or a wild flower waiting to be admired.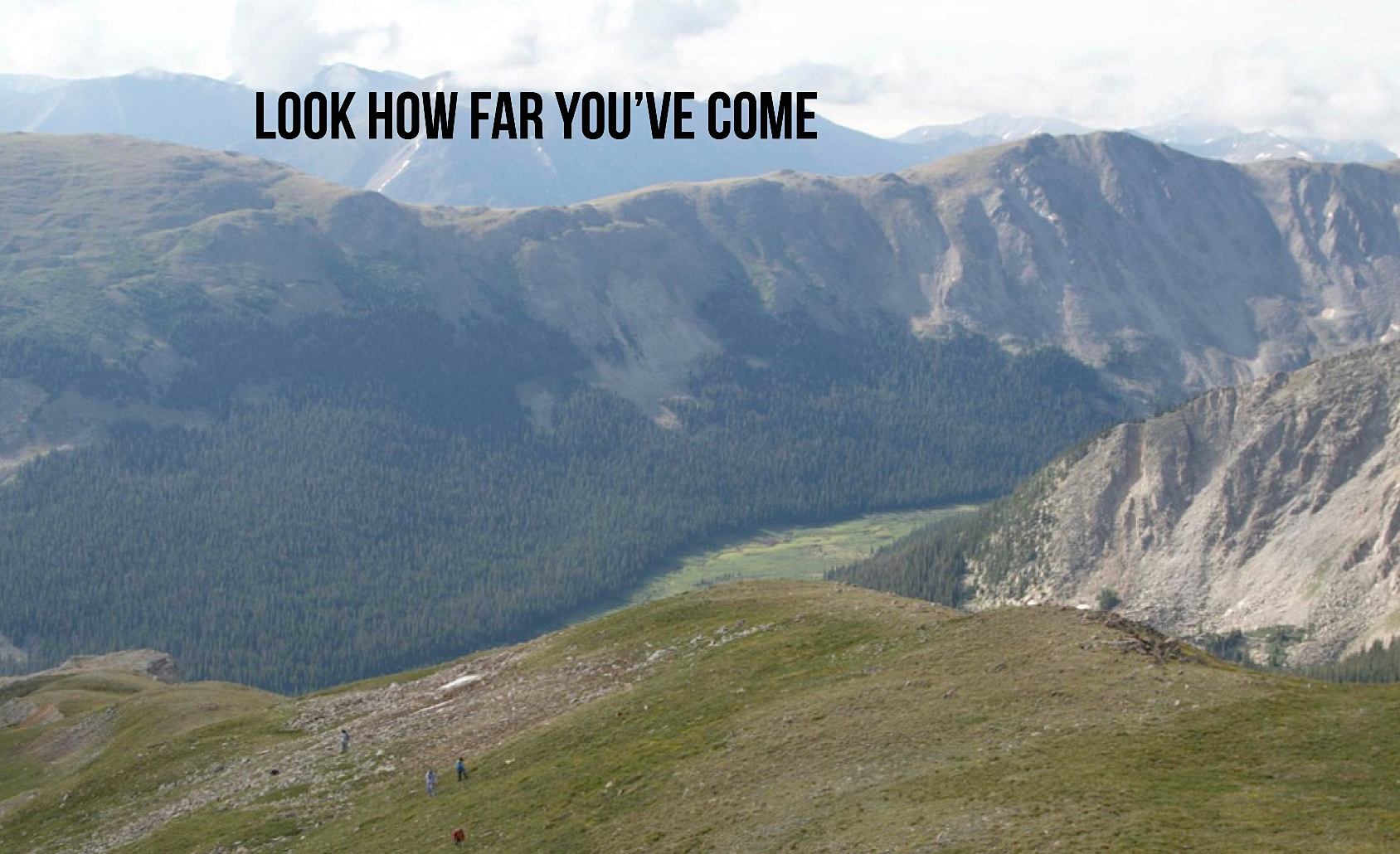 Almost every day I have a conversation with someone who is discouraged about the progress they are making toward a goal. I always encourage those people to pause and look back. To consider where they were just a year ago, or even weeks ago.
The summit may not be in sight, but a glance backward will confirm that you have made significant progress toward your peak.
It is very easy to get lost in any single stressful moment of the journey and forget where you are headed.
Three years ago, my youngest grandson collapsed about half way up the mountain.  Because he struggles with asthma I was very concerned.  I knelt beside him and whispered, "Are you okay."  He whispered back, "My legs are out of gas!"
I reminded him of how far we had come and how great it would be to stand on top of the mountain. He took a moment to fill his legs with gas and climbed the rest of the way.
Most successful people write their goals where they can see them everyday. Because circumstances of life might obscure the summit from your view it is important that you find a way to never lose sight of where you are headed.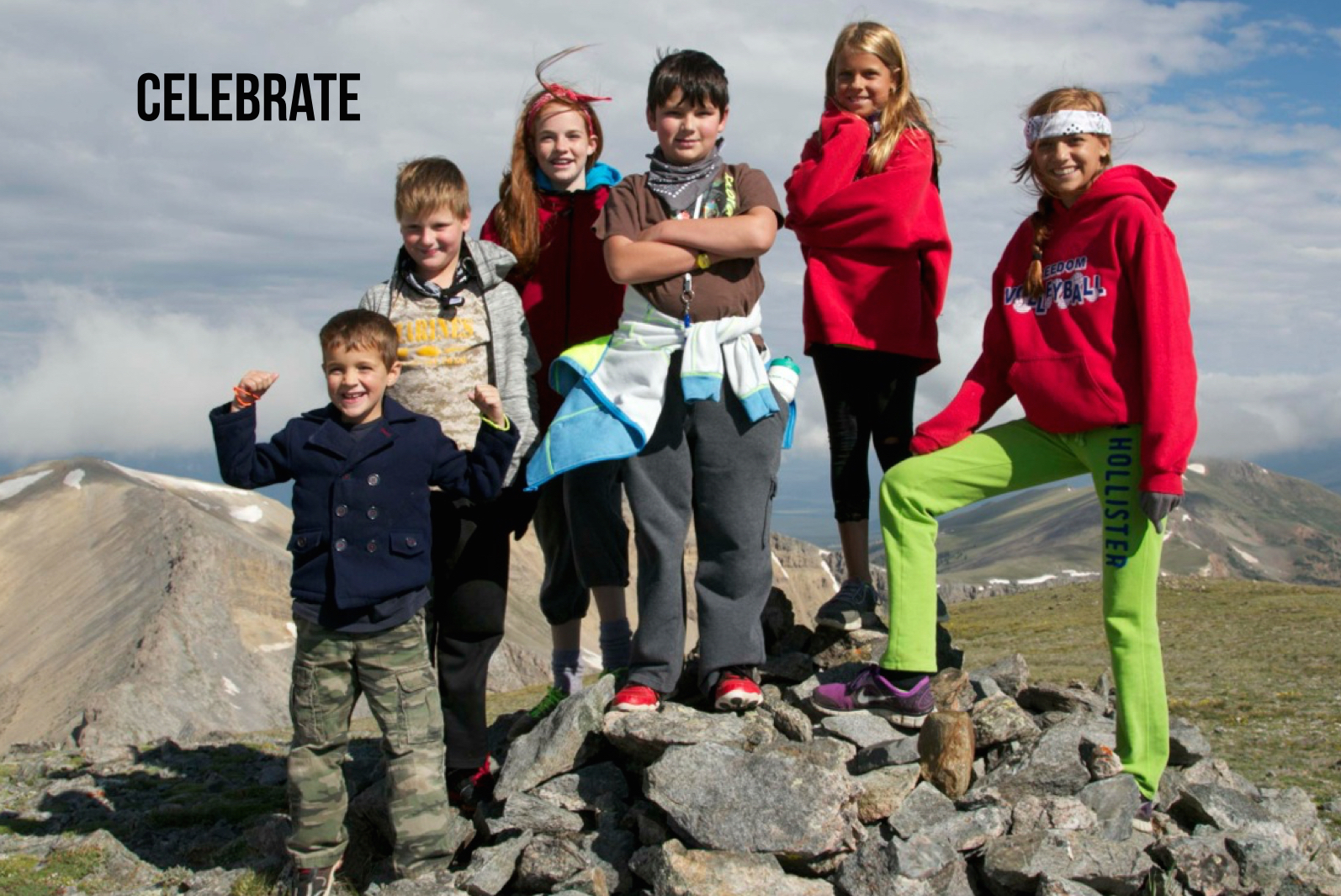 All of us shared in the joy of making it to the summit together; two grandparents, a great dad and six exuberant children who will long remember that day.  Hopefully they will also remember the lessons they learned that day.
Have you found these factors helpful as you climb toward your goals?
What "Summit" have you stood on and what enabled you to get there? [reminder]
I hope these are factors that will enable you to enjoy the most important journey of all, a life lived fully alive.
---
I love this scripture – an example of a worthy life goal and the factors that can get you there.  Philippians 3:12-14
12 Not that I have already obtained all this, or have already arrived at my goal, but I press on to take hold of that for which Christ Jesus took hold of me. 13 Brothers and sisters, I do not consider myself yet to have taken hold of it. But one thing I do: Forgetting what is behind and straining toward what is ahead, 14 I press on toward the goal to win the prize for which God has called me heavenward in Christ Jesus.