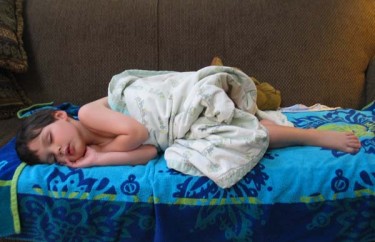 It was creation. God and an angel were sitting on the edge of the universe just enjoying the scenery. God took a deep breath and said. "Look at all the beautiful things I have made. These things are good."
"I have wrapped them in a 24-hour period. Half will be light, half will be dark and it will keep repeating itself forever."
"Wow," the angel said, "What are you going to do next?"
God thought for a minute and said, "I think I'll call it a day."
Not a bad name for the 24-hour period and not a bad idea. If God took time after creation to "call it a day" maybe we should occasionally do the same.
Years ago darkness would drive people from the fields. They would come home take a shower and spend the evening with the family. They did not bring the field or the cows or the chickens into the house. They called it a day.
Back then, men and women would come home from work. They couldn't drag the office or their coworkers with them. They turned out the lights, locked the doors and came home. They called it a day.
With today's technology, we drag the office, the field, the cows, and all the worries of life with us everywhere we go. We bring them to the table and even the bathroom. We even bring them to bed. We never call it a day!
No wonder we are so exhausted, overcome with stress, distress, depression and anxiety. We need to follow the example of the Creator and…
Call it a day!

Try to do it once a day. At least do it once a week. Take time to rest, recharge. If it was good enough for the Creator it might be good enough for you.
Oh by the way – the boy in the picture above is my grandson, Preston. He calls it a day two or three times a day! I really like that idea!
Ancient Proverb:  Man who burns candle at both ends… burns out
Are you able to unplug from the technical busyness of life?
What is your secret?  [reminder]
"Are you tired? Worn out? Burned out on religion? Come to me. Get away with me and you'll recover your life. I'll show you how to take a real rest. Walk with me and work with me—watch how I do it. Learn the unforced rhythms of grace. I won't lay anything heavy or ill-fitting on you. Keep company with me and you'll learn to live freely and lightly." (Matthew 11:28-30 The Message)