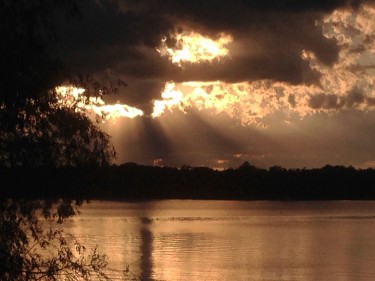 Two specific events stand out in my childhood memory as recurring moments of hope: The first is the last day of school. What a relief! The pressure of assignments, pop quizzes and social stress was over.
Summer stretched as far as I could see offering freedom to explore, play and let my tattered brain heal in time for the next school year.
The second event was the first day of school. A day that stood before me like a clean slate, waiting to be filled with good grades and new friendships.
It has been 50 years since either of those events have intersected my life. But here on vacation I have been reminded of two daily blessings that glow with the same rays of hope.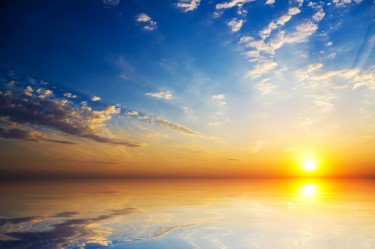 1. With every sunset a small chapter of our life closes. The challenges of the day fade with the last glimmer of light. The moment gives us a choice. Hold tight to the burdens that bowed our backs and drag them into the next day, or embrace the rest that can renew our strength for what lies ahead.
2. Every sunrise shines like a clean slate, just like the first day of school so long ago. It signals a chance to be better and to love more. What a gift!
Yesterday was a difficult day for me. Today, I woke to a beautiful sunrise that offered a moment to choose; accept the day as a magnificent gift, as my chance to move one step closer to the person I was created to be and embrace the love that gives me hope OR, stumble along in defeat, dragging yesterdays burdens into this new pristine day.
I've made my choice.
Because of the Lord's great love we are not consumed,
for his compassions never fail.
They are new every morning;
great is your faithfulness.  (Lamentations 2:22-23)
Do you remember those two special days of school?
How do you respond to sunrise and sunset?