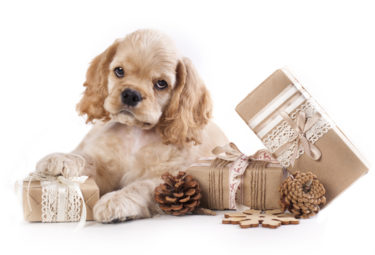 How interesting that for many people the "Season to be Jolly" is often filled with a sense of sadness and depression. Even those who revel in the true meaning of Christmas can find themselves feeling the holiday blues.
Having been there and done that, I don't want to do it again. I did some research and discovered that it is a common occurrence. So how can we experience a brighter Christmas when we begin to feel the "Pinch of the Grinch?"
Approach the Season with Realistic Expectations
We often expect that the music and spirit of the season itself will bring more joy than other times of the year. In reality the pressures of Christmas can often make the season more stressful than other times of the year. Don't expect the euphoria that the culture demands.
The only festive mood surrounding the first Christmas came from a heavenly host proclaiming a heavenly promise. The stable was devoid of  wreaths, music or bells. The smells were far from what we would identify with Christmas today. But hope lay there in the hay. He was the source of joy.
I think we often expect Christmas to feel more like the celebration of our own birthday than an opportunity to celebrate the Savior's birth. Rarely would we go to a friend's birthday expecting them to make us feel good.  Instead we go hoping to bring joy and love to our friend. In celebrating them we come away filled with a deeper more profound sense of joy. Celebrate Christ with unrestrained praise. Watch what happens.
Approach the Season with Expectancy 
If we don't approach the season expecting the trials of life to suddenly disappear, the focus subtly shifts from inward negative reflection to outward worship, service and anticipation. In expectation we look for the blessings of God in things that don't depend on tradition or social pressure; the hug of a child, a long conversation with a friend over a cup of steaming coffee, a quiet time of thankful reflection or the intensified significance of a Sunday worship service.
With expectancy watch for God to show up. Look for him everywhere. I promise you will not be disappointed.
Approach the Season with a Plan to Serve
This morning I spent two precious hours helping some neighbors prepare for the winter. At first I thought of them as precious hours stolen by the unexpected need to be there for my friends. After all, I had to write this blog post, I had important stuff to do. As I drove away with my spirits lifted I realized it was being there for them that made the hours precious.
Why wait for the unexpected? Why not plan to volunteer somewhere? Once again it's that subtle shift from inward focus to outward focus that works miracles on the spirit. As you pass the neighbor walking their dog, stop! Inquire about their day. Wish them a merry Christmas. Give joy and you will feel it coming back to you.
Approach the Season in Motion
Don't let yourself become a vegetable for a month just because it's the holidays. Vegetables have a very hard time celebrating. Turn off the television, you will find very little joy there. Pull the handle on the easy chair then stand up and walk to the door. Thirty minutes of any kind of activity that raises your heart rate is better than any pill the doctor is allowed to give you. Walk, run, play catch with a child, or try to catch a child. You will feel the difference for hours.
A body in motion tends to stay in motion. A body at rest tends to rest in peace. That's not the kind of peace you want for Christmas.
Keep moving. It renews your spirit to be expectant, your body to serve and your heart to feel the joy that God wants for you every day of every season.
I pray that you will experience true and lasting joy this Christmas season and throughout the new year.  
I will consider your comments a gift! [reminder]