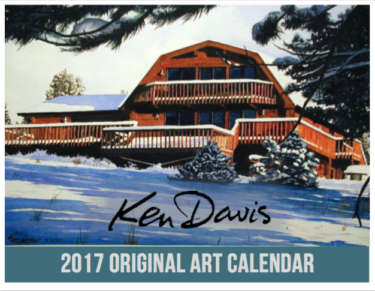 As a teenager I began painting with oil. At age forty-five I discovered the frustrating medium of watercolor. I could control oils, I could re-paint and cover up mistakes with oil. Watercolor had a mind of it's own. But I was delighted to discover it's mind was sometimes more creative than mine.
My team and I thought it would be fun to put together a calendar featuring twelve of my original paintings. Each month includes a brief description of what inspired the painting, a thoughtful question to consider, and a space to jot down a thankful thought.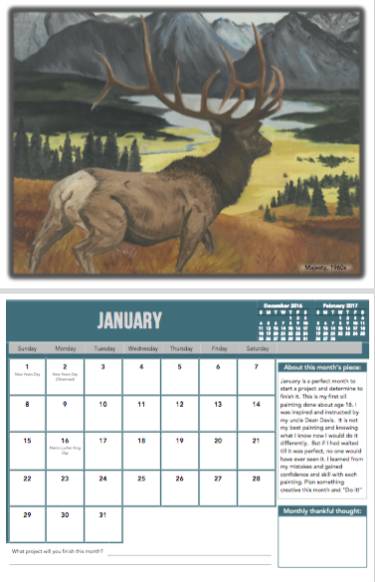 Some people ask me "what determines what you paint?" I look for dramatic light, texture and color, but mostly I look for something that moves me. Every one of these paintings has a deep emotional connection for me. I have painted all but one of my grandchildren and some of those paintings appear in this calendar.
I have thousands of pictures of scenery on my computer. I often find myself going back to the same few over and over. Those are the memories I put to canvas. I find great pleasure as I lose myself in the process of creating each painting.
You can purchase the calendar here. I hope you enjoy these paintings and pray the questions at the bottom of each month will make this calendar a unique opportunity to record your own memories and personal progress throughout the year.
Click here to view the spread for each month.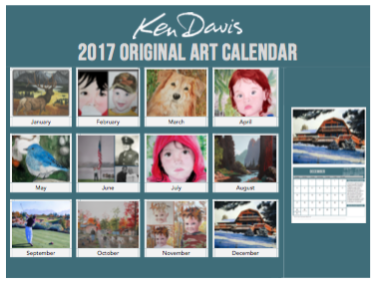 [reminder]