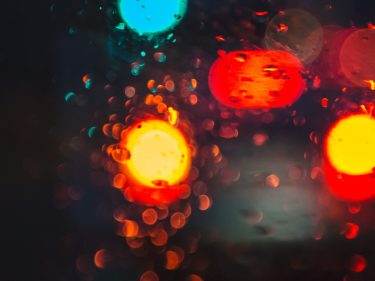 A guy was hitchhiking on a very dark night in the middle of a downpour so powerful he could hardly see a few feet ahead.
Suddenly, a car slowly came toward him and stopped.
Blinded by the rain and darkness, he jumped into the back seat, closed the door and then realized there was nobody behind the wheel! The car started moving slowly and then headed straight toward a curve. Scared to death, he started to pray, begging for his life.
Just before the curve, a hand suddenly appeared through the window and moved the wheel. The guy, paralyzed in terror, watched how the hand appeared every time the car approached a curve.
Summoning all his courage, the man jumped out of the car and ran to the nearest town. He stumbled into a restaurant and told everybody what had happened.
It got very quiet when they realized the guy was serious.
About half an hour later, two guys walked into the same restaurant. They were looking for a table when one said, "Look, John, that's the guy who got in the car when we were pushing it."
Can you look back and see where the hand of God has helped steer you in the right direction? Why not let him direct your life every day, starting with today? [reminder]
Trust in the Lord with all your heart and lean not on your own understanding;
in all your ways submit to him, and he will make your paths straight (Proverbs 3:5-6)
---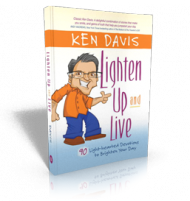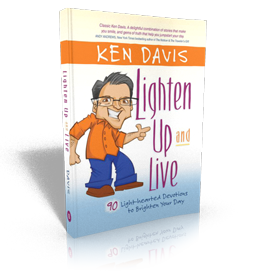 This post is adapted from Ken's Devotional book Lighten up and Live! 90 Light-hearted Devotions to Brighten Your Day. A perfect way to start your morning. Get it here.