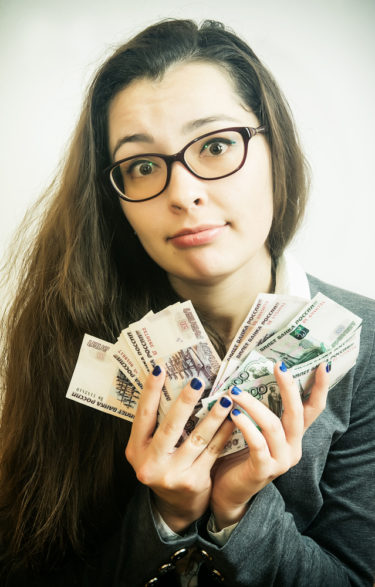 Last week's post $50,000,000 or a Chance to Start Over must have hit a nerve. I had more responses to that post than any in the past year.
I promised to tell you in this week's follow up post how I would respond if I had the chance to make that choice. Most of you chose the $50,000,000 and for some very honorable reasons.
If you haven't read last week's post or the responses, I suggest you go back and check it out. Continue reading to learn which choice I would make.
Your responses may have been somewhat skewed by the way I described "living life over." Many of you felt that your whole life would be changed because of the choices you would make in your new life.
You're probably right, but when I talked about living life again from age five, I was talking about the same parents, treated differently because of what you learned the first time around. Same spouse treated differently because of lessons learned in your first crack at life.
As I read your comments, I realized that there might be the possibility of a different spouse because the first one was made as the result of poor judgement!! Yikes! Or you might choose a different job because you followed your heart instead of the dollar.
But imagine that you could live your life over again from age five without those major changes. And this time you could be more compassionate, more aware of honoring God with your decisions, without major changes. I know!  That's impossible! But remember, I asked you to imagine.
If that were the case, I would do life over again from age five and settle for just a million dollars. After all, I'm 70 what am I going to spend $50,000,000 on? A gold plated walker and gourmet soft food?
I really would want a do over the way I treated my parents. I could have been a more sensitive romantic husband. I certainly would have spent more time doing things with my children instead of just allowing them to do things with me.
So many of you pointed out that the mistakes you made in life helped make you what you are today. What if the mistakes you made in life helped you live it differently the second time around?
If I were 20 I might take the $50,000,000. It really would be fun to have that kind of cash available to help people in need.
I guess if I were honest, and this were more than a hypothetical question, if someone actually waved the cash in front of me, I might grab it and run. I would write a book for five year old children about the lessons I learned in life and how they could avoid the mistakes I made. Yep, on second thought that's what I would do.
Change hundreds of little lives instead of just one and still have millions more to help others.  And most importantly I'll have enough left over to get that gold plated walker, some gourmet soft food and maybe a Starbucks Latte.
It was fun and stimulating to think about this. Thanks for all your comments. I learn from you.[reminder]