Not long ago, I found my high school yearbook. It was like looking at a snapshot of life as it was over 50 years ago.
As I glanced through the pictures, I realized that life as I knew it back then changed instantly the day I touched my diploma.
All those classmates I had lived to impress, all those friends who promised to keep in touch, disappeared.
Life as I knew it changed overnight. 
When I graduated from Oak Hills Christian College there was a much more intentional effort to "keep in touch with classmates."  But in spite of all our good intentions, life changed. I will go to a reunion this fall to see many of my classmates for the first time in 50 years.
For 25 years God blessed us with a beautiful home in the mountains of Colorado. We built the home hoping to retire there someday. A place free of almost all insects and blessed with over 300 days of sunshine a year. But life kept changing. 
We had children, they married, they had children, and then they all moved 1000 miles away to Nashville, Tennessee, a virtual jurassic park of some of the largest insects I have ever seen.
Of course we invested our savings in bug spray, left Colorado, and followed the family to Jurassic Park. We kept the home in Colorado as a sanctuary but more change was to come. 
Our grandchildren grew up and found friends. They got into sports. Our oldest grandchild will go away to college next year. Friends and sports became a priority. It was no longer easy to share our beautiful retreat in Colorado with family.
Last week we sold that haven of rest, packed the last of our belongings, and drove down the mountain. Another family will begin building memories in that beautiful place. Life keeps changing.
I got an e-mail from a young man who has been diagnosed with Parkinson's Disease.
In my book I wrote about a friend who lost his teenage son in a car accident.
Divorce has rocked so many of my friends and my own family.
Folks in Gatlinburg, Tennessee lost their business, their home and members of their family in a tragic fire.
Another message arrived a few days ago. "Please pray for me. I just lost my job," my friend pleaded.
Selling our little refuge in the mountains was difficult. We grieved. But it was nothing compared to the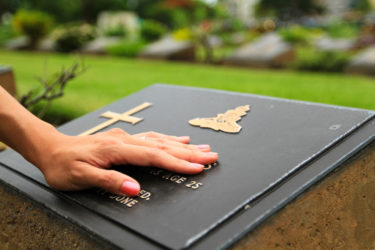 changes the people above had to face. Nothing compares to the changes some of you may be going through.
The truth remains. Regardless of how severe change might be, it is inevitable. So where is hope? Is there nothing we can depend on? From the depths of my heart I tell you this:
Personally, I am learning to hang on for dear life to the one person who never changes.
He promises to find a way to bring good out of even the most unbearable change.
He promises to extend new and fresh mercies every morning. We can't stop the changes that crash through our life like tsunami waves, but we can find an anchor in the One who can give us strength to weather the storms of change. His name is Jesus.
If you say you experience no pain or hurtful change in your life, you might want to check your pulse.  


"I have told you these things, so that in me you may have peace.

In this world you will have trouble.

But take heart! I have overcome the world."  

John 16:23 (NIV)
If you are alive and living in this world you might take comfort in these two promises.  
 "And we know that all things work together for good to them that love God, to them who are the called according to his purpose." Romans 8:28 (NIV)
If you need strength to face the changes in your life you might want to trust the one who said this:
"Keep your lives free from the love of money and be content with what you have, because God has said,

"Never will I leave you; never will I forsake you."

Hebrews 13:5 (NIV)
At this stage in my life, I confess I sometimes struggle with change. But there is hope!
I will value your comments and your prayers.[reminder]
                  A view from the deck of our "Haven of Rest"  that reflects the hope in this post.